Berkeley Point Arranges $74.7 Million Fannie Mae Loan on Woodner Apartments in D.C.
---
---
Berkeley Point Capital LLC has arranged the refinancing of the 1,072-unit Woodner Apartments in Upper Northwest Washington, D.C. The owner of the property, the Woodner Company, obtained a $74.7 million Fannie Mae loan.
"The loan proceeds will be used to pay off six existing coterminous loans that are due in June 2013 and to provide additional funds for upgrades to the property's Art Deco-styled common areas," a spokeswoman for Berkeley Point confirmed to The Mortgage Observer.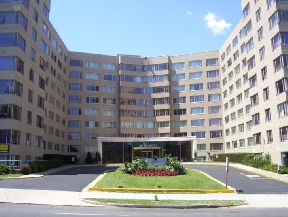 Opened in 1952 as both a hotel and rental apartments, the Woodner, located at 3636 16th Street NW, was converted to rental apartments in the 1970s. The 13-building property includes over 1,000 rental units and a suite of retail operations including a restaurant, a grocery store, a dry cleaner and a variety of other shops.
The property is "by unit count, one of the largest apartment communities in Washington, D.C." Jim McDevitt, president of Berkeley Point, said. When it opened in 1952, Woodner Apartments was the largest air-conditioned building in the world.
For over 60 years it has been owned and managed by the same family. The Jonathan Woodner Company was founded in 1944 and owns approximately 2,500 residential rental units in Washington, D.C., and Yonkers, N.Y.
"We are pleased to have worked closely with Fannie Mae and the sponsor to structure and close both of these loans simultaneously while providing the desired terms," Mr. McDevitt added.
apirolo@observer.com