3rd Quarter Results Indicate Market Shift, Plaza District Not So Blah: Colliers Reports
---
---
Midtown South continues to bring in the tech tenants while neighboring markets like Midtown North are becoming cheaper alternatives, Colliers International said in its third quarter report released yesterday.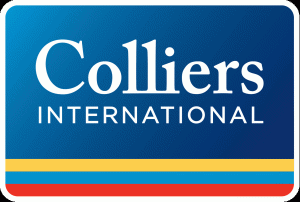 Leasing in the Manhattan market improved overall, with law firms, financial services firms, and media companies contributing to a modest 6 million square feet leased in the third quarter. The result was still 1.4 million square feet fewer than the 7.4 million square feet that was leased in the second quarter of 2012.
Asking rents dropped to $56.44-a-square-foot from $56.99 square feet in the second quarter of 2012. The overall availability rate dropped to 11.5 percent from 11.8 percent in the second quarter.
The lease deal of note was Microsoft's 400,000-square-foot lease at 11 Times Square. 
80 percent of all third-quarter leasing were direct deals. This was an encouraging figure, given that 49 percent of all lease deals were renewals in the second quarter of 2012 (and 32 percent in the first quarter 2012).
"The overall Manhattan office market has seen a change that even just a few short years ago would have seemed implausible," said Joseph Harbert, president of Colliers International.
Asking rents in Midtown North dropped to $67.89-a-square-foot from $69.18-a-square-foot in the previous quarter. In the struggling Plaza district, asking rents dropped 3.2 percent to $79.27-a-square-foot.
Midtown South had a market-low 4.0 percent vacancy rate, while only having an 8 percent availability rate. Average asking rents jumped 7.6 percent to $47.19-a-square-foot.
The Downtown market remained flat, with a slight drop in asking rents and availability rates. Average asking rents dropped to $45.74-a-square-foot from $45.97-a-square-foot in the previous quarter. The availability rate was 16.1 percent, down from 16.6 percent from the second quarter of 2012.
In The Commercial Observer's cover story, overall leasing in Manhattan during 2012 was sluggish due to the approaching presidential election and a disintegrating European economy, among other factors.
drosen@observer.com