IDC Renews at 100 William Amid Leasing Lull Downtown
---
---
Interactive Data Corporation has signed a 67,000-square-foot renewal deal at 100 William Street, the latest lease at the building during an otherwise sleepy period of activity in Lower Manhattan.
IDC will renew its lease for the building's entire 15th, 16th and 17th floors. Asking rents at the property are in the $30s and $40s per square foot. The company, which is publicly listed, provides data services and trading support to financial firms.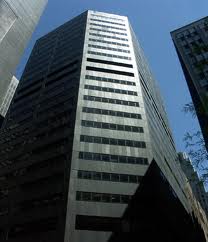 Mark Ravesloot, a vice chairman at CBRE, oversees leasing at the property on behalf of its landlord, the Japanese real estate company Mitsui Fudosan. Mr. Ravesloot said recent renovations at the building attracted takers and, in the case of IDC, kept existing tenants in place.
"Keeping IDC is a testament to the fact that a lot has changed in the building," Mr. Ravesloot said. "They wanted to see what we did in terms of the renovation work. I think that a deal like this shows they're happy with how it was done."
Mr. Ravesloot said Mitsui Fudosan has upgraded several areas of the 21-story, 415,000-square-foot property, including its lobby and elevator systems.
"We've done about 200,000 square feet of deals since the work," Mr. Ravesloot said. "We're about 98 percent leased right now."
The deals would appear to be a credit to Mitsui Fudosan's decision to invest in the property at a time when it was uncertain to pay off.
According to market data released earlier this week by CBRE, leasing activity in Lower Manhattan has fallen from last year. About 3.3 million square feet of leases have been signed so far in the neighborhood during the first three quarters of the year, a pace of transactions that is set to fall well below last year's 5.9 million-square-foot total.
A big part of the slowdown can be attributed to a lack of larger leases. The biggest lease Downtown this year has been about 270,000 square feet, compared to last year's over-one-million-square-foot deal with Conde Nast at One World Trade Center. Deals between 50,000 and 100,000 square feet, the size range of IDC's transaction, have also slowed. According to CBRE, about 1.5 million square feet of space was leased through the third quarter last year by tenants in that size range, compared to about 1.1 million square feet this year.
Mr. Ravesloot and his agency team, which includes CBRE executives Scott Sloves and Jonathan Cope, have aggressively marketed 100 William Street, signing several new tenants in recent months.
Over the summer, the Motor Vehicle Accident Indemnification Corporation took 22,300 square feet at the building for rent in the high $30s per square foot.
The team also did deals with Tower Insurance for 14,000 square feet, the New York Property Insurance Underwriting Association for about 18,000 square feet and OdysseyRe, a reinsurance company, which took slightly over 40,000 square feet.