Dr. Martens Opens Store in Union Square
---
---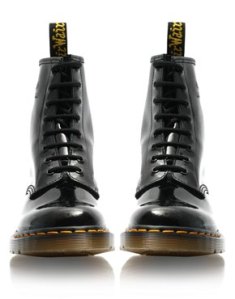 Dr. Martens is set to open a new location in Manhattan by the holiday season.
The British footwear designer and brand has signed to take a retail lease at 868 Broadway in the Union Square area. The 6,200-square-foot store will be split among three levels with 2,041 square feet on the ground floor, 2,500 on the second floor, and 1,685 in the basement.
"We like the Union Square neighborhood because it has heavy foot traffic, the co-tenants are very complementary and it is a hip neighborhood with a customer demographic that they felt was in line with their profile. The physical attributes of the space also were very attractive to them," said broker Chris Schwart of Cushman & Wakefield on the motivation behind the deal.
"The building was recently restored and is in great condition, providing for the natural aesthetic that was very appealing to Dr. Martens. Having the contiguous second floor office [and] showroom space, which is also in great condition with a large rear skylight, provided for the perfect combination of space in a fantastic neighborhood. We looked at a few other sub-markets but felt Union Square North, and this space in particular, had the best features for the brand at this time."
Mr. Schwart represented Dr. Marten in the transaction and Andrew Epstein of Easy Street Properties represented the landlord, 868 Broadway Corp.
The asking rent was $300 per square foot.
"It is a beautiful, recently restored, wooden storefront that has a lot of glass and curved windows amongst other unique features," Mr. Schwart added. "Dr. Martens likes to have a different and cool look to their storefronts, which we felt this accomplished."