Philanthropist Plans Art Center in Former Gowanus Powerhouse
---
---
Joshua Rechnitz, who caused stir last April when he pledged the single-largest donation to a New York City public park ever, is expanding his philanthropic activities to the art world. Mr. Rechnitz's Powerhouse Environmental Arts Foundation has just paid $7 million for an industrial building on the Gowanus Canal and plans to turn it into an exhibition center, The Commercial Observer has learned.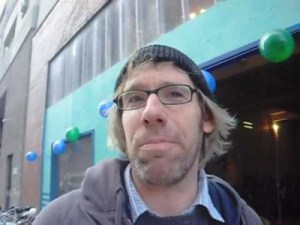 This amount of money might seem modest compared to the $40 million gift for a velodrome in Brooklyn Bridge Park, which Mr. Rechnitz offered to the city last spring. The total investment to refurbish the former powerhouse at 322 Third Avenue has yet to be determined, though. "The foundation plans to develop the site as an art center for the local artistic community where they can create and exhibit their arts," said Maureen Connelly, a spokesperson for the not-for-profit organization. Ms. Connelly said that, as far as she knew, this is Mr. Rechnitz's first large donation to the arts. She could not to provide further details on the project.
The seller, Africa Israel USA, bought the building in 2005 for $6.6 million according to public records. At the time, the company aimed to turn the former powerhouse into a multifamily development with over 400 apartments, said Africa Israel USA CEO Tamir Kazaz. The project came to an abrupt stop in 2010 when the federal Environmental Protection Agency designated the Gowanus Canal as a contaminated Superfund where the clean up of toxic contaminants could take a decade. "The zoning cannot be residential yet," said Mr. Kazaz explaining why the company eventually decided to abandon the multifamily plan all together.
After the sale of the powerhouse to Mr. Rechnitz's foundation, on Friday Africa Israel USA closed the sale of an adjacent property which was originally part of the same residential project. An undisclosed buyer paid  approximately $9 million for the industrial building at 420 and 430 Carroll Street.
apirolo@observer.com