Newmark Grubb Knight Frank Appoints 5 to Landauer's Executive Board
---
---
Newmark Grubb Knight Frank has appointed industry veterans Gerald Sanders and Lynda Gallagher, among others, to the executive board of Landauer Valuation & Advisory, a firm that the brokerage house picked up in its merger with Grubb & Ellis, The Commercial Observer has learned.
Greg Kendall, David Wood, and Milton Chacon will be joining Robert Von Ancken on Landauer's Valuation and Advisory executive board.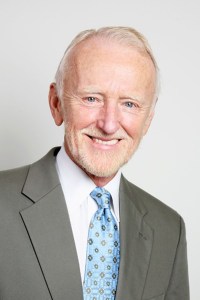 By adding Landauer to the NGKF fold, the company expects to cover a broad swath of all real estate services.
"We efficiently and effectively leverage the prodigious data available to us because we are not just observers of the market. We are in the market, developing, providing capital, negotiating deals and resolving disputes," said Mr. Von Ancken in a statement.
"We believe in the tremendous synergies between the capital markets business and the valuation business," said James Kuhn, president of NGKF.
Mr. Sanders, a 25-year veteran of valuations and consulting, will be heading business development and institutional client relations for Landauer.
Ms. Gallagher, who has spent 20 years in appraisal and consulting, will be based in Landauer's Chicago office.
Mr. Kendall will be based in Atlanta and will be specializing in hospitality-related assignments. Mr. Wood will be in Los Angeles, while Mr. Chacon will assume the role of Chief Operating Officer of Landauer.
Mr. Von Ancken, a former executive managing director of Grubb & Ellis, was named chairman of Landauer in June.
drosen@observer.com