Naftali Group Finances Development of a Luxury Rental in Boerum Hill
---
---
The Naftali Group has obtained financing to develop a luxury rental building at 316 Bergen Street on Third Avenue in the Boerum Hill neighborhood of Brooklyn, the firm's founder, Miki Naftali, confirmed to The Mortgage Observer. The developer signed for building and project loan mortgages for a total of $18 million on the three lots, according to public records. The lender is PNC Bank. The total cost of the projects, of about $30 million will be covered with the loan and with equities, Mr. Naftali said.
Last May, Naftali Group teamed up with investment management advisor AEW to buy the 90,000-square-foot development site for $6.72 million. The partners plan to build an 85-unit rental property with 45 residential parking spaces, an open space, a lounge e and a gym. ODA Architecture has designed the project.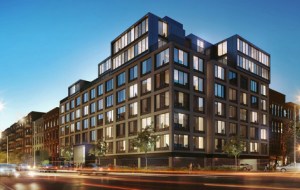 "We are breaking ground in about a week to 10 days and it will take 18 months to complete it" Mr. Naftali said to The Mortgage Observer. "We are bringing to the neighborhood what we think will be a nice, cool and chic new building." He said that in the current market rents of around $50 a square foot will be "achievable."
Mr. Naftali is the developer behind the restoration and reconfiguration of the Plaza Hotel. Most recently Naftali Group has partnered with Harel Insurance and SL Green Realty Corp. to build
 a 30-story dormitory building for the students of Pace University, at 33 Beekman Street.
As of June 2012, the group is in contract, owns interests in, and operates or is developing 8 properties representing more than 450 residential units over approximately 500,000 square feet, of which more than 20,000 square feet is commercial space. Currently, they are planning to expand furthermore in Manhattan and Brooklyn.
apirolo@observer.com