MetLife Finances the City's Largest Shopping Center
---
---
MetLife has refinanced a portion of the Shopping at Bay Plaza in the Bronx, where the largest retail complex in the city is located. Prestige Properties, the owner of the 1.3 million square feet of retail, residential and office spaces is currently in the process to expand the area up to about 2 million square feet by 2014.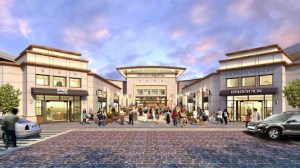 A 5-year $210 million loan with an interest rate of 4 percent a year provided by MetLife is refinancing a  $122.8 million loan originated in 2003 by Credit Suisse, according to public records.
The refinancing applies  to the Community Center portion of Bay Plaza, which is 520,000 square feet, and currently is 96 percent occupied. Among the most notable tenants are Patchmark, AMC Theatres and Cablevision.
Sam Shalem, the chairman and CEO of Prestige Properties, said in a prepared statement that the time of the refinancing was due to "strategic business decision." "Prestige wanted to take advantage of current attractive interest rates," he added.
The company recently broke ground there for its Mall at Bay Plaza, scheduled to open in late 2013 or early 2014. The mall will be adjacent to Prestige's Shopping at Bay Plaza. Once completed, the project will amount to over 780,000 square feet of retail space. Macy's will take 160,000 square feet on three floors.
apirolo@observer.com