Leasehold for 119 Madison Avenue and 27-29 East 30th Street Sold for $18.45 million
---
---
Investor David Magier has acquired the leasehold to 119 Madison Avenue and 27-29 East 30th Street for $18.45 million sources have revealed to The Commercial Observer.
Mr. Magier already owns the land under the two adjacent residential buildings and exercised a right of first refusal to match an offer by another prospective buyer the source said. An entity called One Liberty Properties owned the leasehold and is the seller in the deal.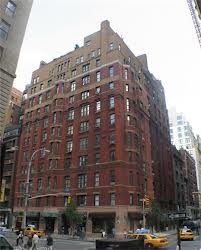 Bob Knakal, chairman of the sales brokerage and services company Massey Knakal, led a team that handled the marketing of the leasehold and arranged the sale. The buildings together have 125 residential rental units and ground floor retail, space that together totals about 130,000 square feet.
Reached in his office, Mr. Knakal confirmed that he had marketed the property but said he could not comment on the sale. Mr. Magier did not immediately return a call to his office.
The two buildings, which have a mix of market rate and rent stabilized apartments, could eventually be redeveloped according to sales literature released by Massey Knakal in the offering. The site has about 150,000 square feet of air rights and the 12 and seven story buildings on the parcel could eventually be rebuilt as a higher rise tower.
It's not clear if Mr. Magier is planning such a project for the future. According to income figures released by Massey Knakal, the purchase price equates to a roughly 3.75 percent cap rate, a slim return that would appear to suggest Mr. Magier will have to look for opportunities to maximize the value of the site. That could include rolling over the regulated apartments and eventually reselling the site as a development opportunity. The building sits on the fringe of Midtown South, a neighborhood that has become ultra popular with office tenants and could one day potentially be reconfigured as a tower for commercial use.