JLL Team Shops MTS Offering for Big Rents
---
---
More owners are looking to cash in on the rental boom in Midtown South.
The Olnick Organization, an owner of both residential and commercial property, is unveiling a plan to renovate 130 Fifth Avenue's lobby and potentially install a roof deck.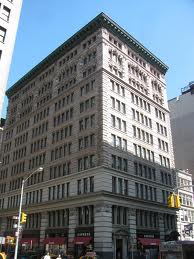 The work is being done as the firm has hired a leasing team from Jones Lang Lasalle to market three floors at the top of the building, 9, 10 and 11, which together total about 40,000 square feet. With the improvements, Olnick is setting asking rents in the $70s per square foot for the space, an offering that appears to lift the bar yet again on rents in the area, which lately have risen routinely into the $60s per square foot.
"Midtown South is one of the hottest areas today," Seth Schochet, a vice president of Olnick's commercial operations, said. "There couldn't be a more opportune time to get back 40,000 square feet on the top of the building."
Benefiting from an influx of tech, media and creative tenants, Midtown South has seen occupancy and rental rates shoot up in recent years. Properties like 200 Fifth Avenue led the way, banking early on the area's ascendance. Landlord L&L Holding Company bet a costly renovation of that property would allow it to net bigtime rents, a risk that paid off when the company scored top tenants like Tiffany & Co. and Grey Advertising for rates in the $80s per square foot and higher.
But 200 Fifth Avenue's makeover cost hundreds of millions of dollars to accomplish. The Olnick Organization's plan for 130 Fifth Avenue would appear to be much more modest but with similarly big aspirations; a strategy that underscores how much landlords have begun to realize the market in Midtown South has shifted in their favor.
"There are very few spaces in Midtown South that rival the light and views here and very few contiguous blocks, we're very proud of the product," said Howard Hersch, a vice president at JLL who along with executives Scott Panzer, Jeff Fischer and Mort Schrader are shopping the space for Olnick.
"The market has been responding," Mr. Hersch said. "We're already trading paper and we've had it out there for about three days."