Hampshire Self Storage Sells 10 Facilities to Extra Space Storage
---
---
HFF has announced that it has closed on the sale of 10 self storage facilities located throughout New Jersey and New York on behalf of the seller, the New Jersey-based Hampshire Companies, a full-service, private real estate investment firm.
Extra Space Storage, a real estate investment trust based in Salt Lake City and the second largest operator of self storage in the U.S., purchased the portfolio, which totals more than 7,433 units and 740,822 square feet.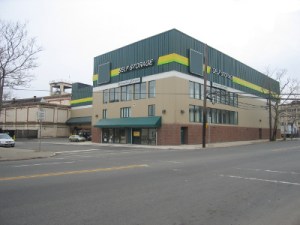 Eight of the assets are located in New Jersey: in Mahwah, Hackettstown, Parsippany, Montville, Fairfield, Newark, North Brunswick and Berkley Heights. The New York properties are in Poughkeepsie and Central Valley.
Extra Space Storage has assumed the management of a second portfolio, for a total of 5,993 units and 603,606 square feet of rental space, which includes facilities in Puerto Rico, New Jersey and Virginia. Hampshire will retain the ownership of these properties.
"We are excited to increase our footprint in the New Jersey and New York markets," Spencer Kirk, CEO of Extra Space Storage, said in a prepared statement. "We have forged a strong partnership with The Hampshire Companies that is proving beneficial for both parties, now and into the future."
"The timing for this deal was right, and we felt confident entering into it, given Extra Space's strong reputation and service standards," stated James E. Hanson, II, president and CEO of The Hampshire Companies.
The HFF team representing the seller was led by senior managing directors Aaron Swerdlin and Jon Mikula.
apirolo@observer.com