Is Either of These Two Nigerian Billionaires Among One57's Billionaire Bad Boys?
---
---
What timing! No sooner was it revealed that a number of the world's billionaires have bought into Extell's One57 tower than Forbes releases its annual list of the world's billionaires. Good luck figuring out who some of the Chinese or British money men who bought in the building are—they number in the dozens by now—but how about the Nigerians? With only two billionaires in the country, it would appear one of them has to be among Gary Barnett's big hitter tenants.
Either Aliko Dangote (#76 on this year's list of the World's Billionaires), Africa's cement king, or Mike Adenuga (#248), the "reclusive" head of Conoil Producing, an oil company, will soon be rubbing elbows with the rest of the world's billionaires inside Barnett's luxury tower at 157 West 57th Street.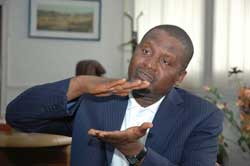 Mr. Dangote, 55, owes his $11.2 billion fortune to sugar, cement and flour, according to Forbes. He recently opened a new $1 billion cement plant in Nigeria that is expected to increase his company's output by 40 percent. His company Dangote Cement is the largest company on the Nigerian Stock Exchange. But is Mr. Dangote the type to rule his massive African business empire from the comfort of his multimillion dollar condo?
In addition to Conoil Producing, the 59-year-old Mr. Adenuga also owns Globacom, Nigeria's second-largest mobile telecom firm, according to Forbes. With a modest $4.3 billion tied to his name, perhaps Mr. Adenuga is comfortable maintaining his eremetic lifestyle and running his telecom company while perched high up in Mr. Barnett's 1,005-foot tower?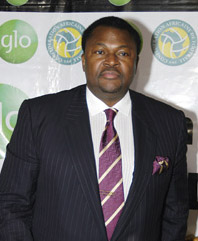 A spokeswoman for Mr. Barnett and Extell Development would not speculate on who the Nigerian buyer was.
"They won't confirm any of their buyers," Extell spokeswoman Anna LaPorte said.
The nine full-floor apartments sold at One57 have all gone to billionaire buyers, as was reported earlier today. While their identities have so far been under wraps, the big-time buyers come from all parts of the globe, including China, Canada, Great Britain, the U.S. and Nigeria.
drosen@observer.com