Roti Mediterranean Grill Coming to New York January 2013
---
---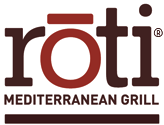 Roti Mediterranean Grill has just inked its first location in New York and is set to open its doors in January 2013.
The Chicago-based health-conscious Mediterranean restaurant has signed a 2,000 square foot space at 100 Maiden Lane in the Financial District.
"We worked closely with Roti over many months to find the optimal location for their debut restaurant in Manhattan," said Marc Finkel, a managing director of RKF and broker on the transaction. "With its high-density office and residential population, the Financial District is the ideal place for Roti's Manhattan debut, and we are thrilled to have assisted them on their expansion here."
Roti plans to operate several more locations in the city within the next few years. The next location is not finalized, however sources close to the company have noted that the grill is looking in around Bryant Park in Midtown.
"New Yorkers are some of the most sophisticated eaters on the planet, and they love Mediterranean food. They demand fresh, delicious food, and there is a premium on quick, efficient service. These are the hallmarks of Roti and we can't wait to open," further noted Bill Post, co-founder and chief executive officer of Roti Mediterranean Grill, in a prepared statement.
Mr. Finkel was joined his colleagues Greg Covey and Ariel Schuster in representing Roti. Darrel Rubens and Lee Block of Winick Realty Group represented the landlord, Maiden Lane Properties LLC.
Roti Mediterranean Grill currently operates fifteen restaurants in Chicago and Washington DC, opening six locations in 2011 alone. The company is on the fast track for expansion, recently opening in College Park, Maryland and opening soon in Westlake Village, Maryland, and New York.
100 Maiden Lane
,
Ariel Schuster
,
Chicago
,
Darrel Rubens
,
Financial District
,
Greg Covey
,
Lee Block
,
Maiden Lane Properties LLC
,
Marc Finkel
,
New York
,
RKF
,
Roti
,
Roti Mediterranean Grill
,
Washington DC
,
Winick Realty Group