Westchester Market Remains Sluggish
---
---
Stubborn: the best word to describe the Westchester County office market. At the end of July, the Class A vacancy rate settled
in at 20.9 percent and has now been above 20 percent for over two and a half years.
If we go back (way back) in time, it is possible to find when this 20.7-million-square-foot market last saw a number in the single-digits (that would be March 2001, and that sub-10 percent figure lasted only a few short months).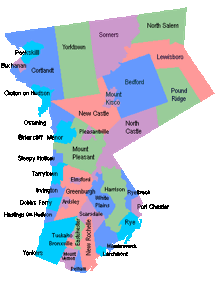 The average asking rent has had a tough go of it as well, remaining between $25 and $30 per square foot since the beginning of the 21st century. A number of reasons for the inability to gain traction have been bandied about: the primary office developments have been in office parks away from public transportation; the building stock is getting long in the tooth; and its suburban cousin, Fairfield County, has been much more aggressive in courting tenants. Westchester County, however, may have finally found its niche<biotechnology.
Recently there has been a slew of leasing and sales activity related to that field (and the broader health-care arena), including Acorda Therapeutics leasing almost 130,000 square feet in Ardsley (from a biotech REIT no less), while Histogenetics purchased a 102,000-square-foot building in White Plains. At long last, maybe Westchester County has found its mojo!
Robert Sammons, Cassidy Turley