Waterbridge Buys 360 Broadway For Over $22 Million
---
---
Waterbridge Capital is in contract to acquire 360 Broadway, an office building with ground floor retail space for over $22 million sources say.
The building is part of a large portfolio of properties being sold by the Gindi family, owners of the department store chain Century 21.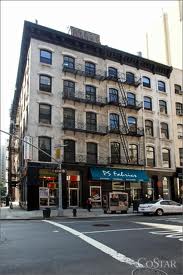 Bob Knakal, chairman of the large brokerage company Massey Knakal, along with a sales team from his firm, is handling the disposition of the 26 buildings the Gindis are selling.
Mr. Knakal began marketing the properties in March, sending a letter to potential buyers that encouraged bidders for both individual assets, portions of the portfolio, or the entire bundle of buildings, which market sources have estimated is worth north of $200 million in total.
It appears from the sale, and the acquisition of another building in the group, 164-17 Jamaica Avenue in Jamaica, Queens, that, so far, the properties are receiving higher bids individually. 164-17 Jamaica Avenue recently sold to a buyer names Avi Dishi for around $9 million.
Many of the buildings, which Massey Knakal dubbed the Century Portfolio in marketing literature released by the company, feature retail space with prominent frontage a source familiar with the buildings said – a component that played to the sensibilities of the Gindis who have been successful in the retail business.
Waterbridge has been an active investor in the market in recent years. In 2011, the company puchased about 110,000 square feet of 40 Broad Street, a building that houses a club and spa run by the Setai, for about $17 million, then flipped some of the space shortly afterward for a profit to the investment firm Declaration Management. More recently, the company has been focused on leasing a block of retail space it acquired on Bedford Avenue in Williamsburg Brooklyn in the spring for about $66 million.
Mr. Knakal nor representatives at Waterbridge could be reached for comment.