Spotify Close To 620 6th Avenue Deal
---
---
Spotify is on the verge of signing a 73,000-square-foot lease for the entire seventh floor of 620 Avenue of the Americas several sources familiar with the deal say.
The company, which provides online streaming music services, will move to the building from 111 Eighth Avenue.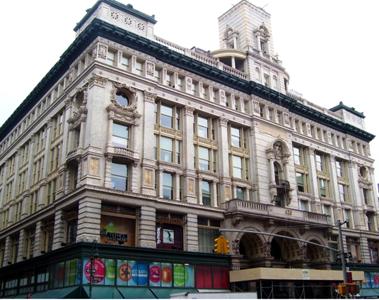 Rents in the lease were not available by press time, but RXR Realty, the firm that acquired 620 Avenue of the Americas earlier this year for $500 million, had been marketing the space months ago in the $60s per square foot. Rental rates in Midtown South, the area where the building is located, have only risen in recent months as leasing activity has pushed vacancy there to the lowest level of any large office market in the country.
The neighborhood has become especially popular with technology tenants, a thriving sector that has increasingly become a major taker of office space in the city.
Spotify will relocate from 111 Eighth Avenue, a building that helped touch off Midtown South's popularity with tech firms when Google took space there and eventually purchased the roughly three million-square-foot building for almost $2 billion.
The seventh floor of 620 Avenue of the Americas, the building's top level, has been a prominent availability in the market. In June, Bill Elder, RXR Realty's director of leasing, took The Commercial Observer on a tour of the space, showing its impressive amenities, including 20-foot ceiling heights, a historic iron staircase, and a grid of skylights that fill the floor with prodigious amounts of natural light.
"We thought we were going to have to build a marketing center on the floor to convey to tenants our vision but we started showing the space and tenants would come in and instantly get it," Mr. Elder told The CO then. "We have several interested parties for the floor."
Mr. Elder couldn't be reached for comment on the deal with Spotify. Nick Farmakis, an executive at Studley who is representing Spotify, also could not be reached.
The lease would fill one of two floors that remain available at the top the one million-square-foot building. The sixth floor, which is about 80,000 square feet in size, is also vacant.