Salesforce.com Swaps Grand Central Spaces, Takes New Office at 685 Third Avenue
---
---
Salesforce.com has inked a 10-year lease for 74,349 square feet at 685 Third Avenue, the TIAA-CREF-owned office building in the Grand Central area.
The tech company, which offers cloud-computing services, will be taking a much larger office than the 16,350 square foot office space it currently has at 2 Grand Central, which it will be vacating in favor of 685 Third Avenue.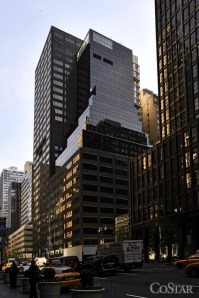 Cushman & Wakefield (CWK)'s Gus Field represented Salesforce.com in the deal. 
CBRE's Anthony Dattoma, Paul Amrich, Howard Fiddle,  Zachary Freeman and Molly Concannon represented TIAA-CREF in the lease transaction. Asking rent in the deal was $60-a-square-foot, according to Steve Cuozzo, who first broke the news on the deal.
Salesforce.com will be taking the entire 6th and 7th floors in the deal, along with a portion of the 8th floor, CBRE said in a press release this morning.  Fellow tenants in 685 Third Avenue include Chang Hwa Bank, A&E Television Network, and Visual Images, Ltd.
"Ownership's beautifully executed lobby and elevator renovation at 685 Third Avenue, plus its ability to provide flexibility in respect to growth allowed it to attract a cutting edge technology firm that loves the Grand Central area and its amenities-rich neighborhood," said Mr. Freeman in a statement.
TIAA-CREF (Teachers Insurance and Annuity Association – College Retirement Equities Fund) purchased the building from Pfizer in 2010. Since then, it tapped architects Gensler to undergo a massive capital improvement program in the building. It unveiled its new interior lobby entrance off of 44th street earlier this week. Interior work is slated to be finished by this fall.
Salesforce.com has 400,000 square feet at its San Francisco headquarters That building, on 50 Freemont Street, is also owned by TIAA-CREF.
drosen@observer.com