Cushman & Wakefield promoted a group of top producing leasing dealmakers the company announced this morning.
Eleven brokers were named vice chairmen at the firm, its highest executive title for brokerage professionals.
Michael Burgio, Joseph Cabrera, Samuel Clark, Louis D'Avanzo, Augustus Field, Gary Greenspan, Jay Hruska, Robert Lowe, Stuart Romanoff, Dale Schlather and Fred Smith were the brokers awarded the promotion according to a release issued by C&W.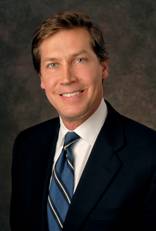 The executives are well-known and successful brokers at the company. Mr. Field and Mr. Lowe are members of a brokerage team led by John Cefaly, C&W's top leasing broker. The three arranged a mega lease last year for the Japanese financial company Nomura.
Mr. Schlather has done large deals, including a big renewal for the law firm Milbank in Lower Manhattan. Mr. Cabrera represents a number of major tenants, including Reuters, which is currently in the market for over 200,000 square feet. Mr. Clark has also built a business representing a number of prominent tenants.
Though insiders say the brokers met the lofty production targets the promotion requires, their advancement also comes at a time when the brokerage industry has been abound with personnel on the move. Several prominent brokers have jumped to other firms. Two years ago, C&W lost two top teams, a leasing group led by Mitch Konsker and a sales team led by Richard Baxter, Scott Latham, Jon Kaplan and Ron Cohen. Both groups departed for rival Jones Lang LaSalle.
"You know the story and the routine, the assets go up and down the elevator every day," said Arthur Mirante, president of Avison Young and the former chief executive of C&W. "The brokers are the most precious resource, they're the reason you exist as a brokerage company and god help you if you forget to recognize them."
Augustus Field
,
Cushman & Wakefield
,
Dale Schlather
,
Fred Smith
,
Gary Greenspan
,
Jay Hruska
,
John Cefaly
,
Jon Kaplan
,
Joseph Cabrera
,
Louis D'Avanzo
,
Michael Burgio
,
Mitch Konsker
,
Richard Baxter
,
Robert Lowe
,
Ron Cohen
,
Samuel Clark
,
Scott Latham
,
Stuart Romanoff