Cushman & Wakefield and Hall & Oates: "Private Eyes/They're Watching You"
---
---
Brokerage firms Cushman & Wakefield and Colliers International are said to be testing out a new technology that tracks the amount of foot traffic and automobile traffic around their buildings.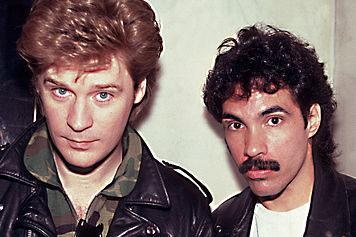 The technology, Motionloft, is backed by eccentric NBA owner and billionaire Mark Cuban and employs sensors to track the number of people entering a building, as was first reported by The Real Deal. 
The San Francisco-based company has reportedly already put sensors along Broadway while also planning to add ones in Times Square and "another Midtown location."
Motionloft then culls enough "real-time information" to detail how people circulate around cities, while also offering other metrics like density and pedestrians per block per hour, according to its website.
In addition to Colliers International and Cushman & Wakefield, Armstrong Development, pharmacy chain CVS and department store Saks Fifth Avenue use the sensors.
The service ranges between $149-a-month to $279-a-month.
The sensors have been put into "less than a dozen" buildings across New York City, and the company (along with Cushman & Wakefield) are talking to a number of "institutionalized" landlords, the company said today.
"It quantifies everything in a much more manageable format," said Chris Stanton, an associate at Cushman & Wakefield.
"The way we would do it before is we would hire someone to stand outside [a building] with a clicker for a flat rate," said Mr. Stanton. "You really need to get a graduated average of several days in order to come up with some compelling numbers."
While such data-gathering may seem like a libertarian's nightmare, Mr. Stanton assured that while it is "a concern that they [Motionloft] are really well aware of," the data collected is simply numbers.
"It's a very mundane proprietary software that distinguishes between foot and vehicle traffic," he added.
This is the latest push into the information-gathering world that Cushman & Wakefield has made as of late.
In December, the firm teamed up with AT&T Mobile Enterprise to develop "CWMobile," which gives its brokers "customized, location-based commercial real estate showings" in real-time mobile access.
drosen@observer.com