Wasabi Leases 2,800 SF at Handler Site
---
---
Times Square South's food options are expanding. Handler Real Estate will see London-based sushi and bento chain Wasabi open a New York flagship location in about 2,800 square feet of space at its 561 Seventh Avenue sometime in the spring of 2013.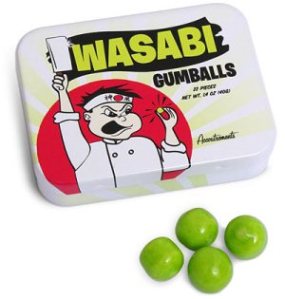 The space includes 2,200 square feet on the ground floor and approximately 600 square feet on a mezzanine level. The 81,214-square-foot office tower is also the home of Yummie Tummie—the shapewear line founded by Real Housewives of New York City Season 5 cast member Heather Thomas.
Wasabi was represented by CWM New York's Simon Gibbs, while the landlord was represented in-house by Handler Realty principal Scott Galin, with Jason Pennington and Brad Cohen from Ripco Realty.
The restaurant, which dates to 2003 and has 29 locations in London, aims to provide healthy alternatives to the rote sandwich fare. It specializes in individually wrapped pieces of sushi and other items like sashimi, salads and authentic bento boxes.
"In just a short time we have grown from a single location to almost 30 in London, and now we have begun our international expansion in New York City," said Wasabi's marketing manager Anokhee Karia. "Scott Galin and his team at Handler absolutely understand what Wasabi is all about: healthy, authentic, and affordable Japanese cuisine, served fresh daily in a beautiful, convenient environment."
With this most recent long-term lease the building is nearly 100 percent occupied. A spokesman for Handler Real Estate told The Commercial Observer that the restaurant would pay $325 per square foot for the ground floor space. The price to be paid for the mezzanine space was not available.
561 Seventh Avenue sits at West 40th Street in the Times Square South submarket, an area being transformed by the overflow of tech companies from areas such as Midtown South.
Update: An earlier version of this story reported that Yummie Tummie had moved from 561 Seventh Avenue. The shapewear company remains a tenant in the building.
cgaines@observer.com
561 Seventh Avenue
,
Anokhee Karia
,
Brad Cohen
,
CWM New York
,
handler real estate
,
Heather Thomas
,
Jason Pennington
,
Real Housewives of New York City
,
Ripco Realty
,
Scott Galin
,
Simon Gibbs
,
Wasabi
,
Yummie Tummie