Two Big Deals Prop Up Second Quarter Leasing
---
---
Leasing activity in Manhattan in the second quarter surged ahead of totals in the previous three months but hinged on two blockbuster transactions that buttressed what would otherwise have been a subpar period.
About 7.4 million square feet of leasing took place during the second quarter according to data released this morning by the real estate services firm Colliers International. On its face, the figure is a significant improvement from the previous two quarters, which had been a shadow of the market boom in the first half of 2011 – 5.1 million square feet was leased in Manhattan in the first quarter and in the final quarter of 2011, 5.9 million square feet was taken.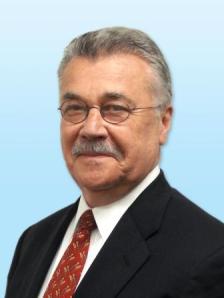 Yet the second quarter would have fallen into an even deeper slump if not for two giant leases that added nearly three million square feet to the quarter's total. In April, the large media conglomerate Viacom renewed its lease at 1515 Broadway in a transaction totaling 1.6 million square feet. That same month, the financial firm Morgan Stanley did a nearly 1.2-million-square-foot renewal deal at the downtown office building One New York Plaza. Without those deals, activity during the second quarter would have been only about 4.8 million square feet.
"I think the increases in the market that we were hoping for haven't happened as quickly as expected," Joe Harbert, president of Colliers International's eastern region, told The Commercial Observer. "We were looking for a pick up in the third and fourth quarters but most people now think it's not going to happen until next year."
Mr. Harbert said that activity has been hurt by an uncertain economy in an election year and by the still-roiling European debt crisis, which he said has taken large European banks out of the leasing market for now.
"The financial services firms are still getting hammered and the problems in Europe have cast a pall over the growth of the sector right now," Mr. Harbert said. "And that's a third of the market. When the financial companies don't expand of course there's going to be fall out."
Mr. Harbert said he wasn't pessimistic about how the two big deals might mask a far worse market. He said the market was on pace for about 25 million square feet of leasing in 2012, down substantially from last year's 38 million square feet but inline with an average yearly tally of about 28 million square feet in recent years.
"It's a positive sign for the market that large deals that have been hanging out have now gotten done," Mr. Harbert said. "Now that they've come to pass, it gives clarity and direction to the market, it's a statement that people will make strategic commitments in Manhattan and I take that as a huge positive."
While Midtown and Lower Manhattan relied on large transactions to drive activity, Midtown South, an area of the city that has become popular with a booming tech sector in the city, rose without any outsized deals to push growth. About 1.9 million square feet was leased there during the second quarter, up from 1.4 million square feet in the three months prior.
And while availability – a 12-month outlook on vacancy – hovered at 11.9 percent in Midtown and a whopping 16.6 percent in Lower Manhattan due to the planned introduction of vacant space at the World Trade Center, in Midtown South, the number was just 8.4 percent Colliers said. Current vacancy in the area is only four percent, an extremely low inventory of space that Mr. Harbert said has allowed landlords there to start pushing rents higher.
"It's hard to track asking rents there now because landlords are putting out higher and higher numbers as space gets tighter in the neighborhood," Mr. Harbert said.
According to Colliers statistics, asking rent in Midtown South averaged $43.75 per square foot, up from $42.55 per square foot in the first quarter and an over 10 percent rise from rates a year ago. Space in Chelsea and the Flatiron and Madison Square Park submarkets, which are particularly desireable areas, often have asking rents in the $50s and $60s the Colliers report noted, nearly unprecedented rates in those neighborhoods.
Midtown rents rose to $68.58 per square foot on average, a slight increase from the first quarter average of $66.66 per square foot. Downtown rents dropped meanwhile on average quarter over quarter, falling from $46 per square foot in the first quarter to $45.45 now, though rates were up overall from $36 per square foot on average a year ago.