Three City Buildings Drawing Looks From Big Developers
---
---
A trio of city-owned buildings, totaling 750,000 square feet  of space, have lured in big developers keen on purchasing the properties from them, and their proposals with the city Economic Development Corporation to do so are due today, The Real Deal reports.
346 Broadway, 49-51 Chambers Street, and 22 Reade Street are up for the taking, following Mayor Mike Bloomberg's State of the City address in January when he announced that the sale of the buildings is part of a citywide effort to consolidate its space.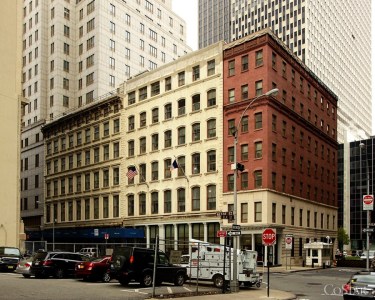 Vornado, Toll Brothers, and Zar Property NY are just some of the companies expected to place a bid on the buildings.
Per The Real Deal: 
A wide spectrum of professionals from more than 40 developers, brokers and investment firms toured the buildings on May 18, according to a list published on the EDC's website. In addition to Vornado, Toll Brothers and Kushner, representatives from United American Land, TF Cornerstone and Zar Property were at the viewing. Also in attendance were professionals from Town Residential brokerage, from the architecture firm and brokerage Flank and from the private equity firm Area Property partners, the list showed.
("Kushner" is in reference to Kushner Properties, which is run by Jared Kushner, the owner of The Commercial Observer). 
Those familiar with the properties believe that all three buildings could yield a collective sale price of $187.5 million, or go as high as $600 million.
346 Broadway, the largest of the three buildings, is a 419,000 square foot office building that houses several city agencies, including the Department of Sanitation and the Department of Probation (which occupy 139,664 square feet and 244,412 square feet, respectively), according to CoStar data.
A person familiar with the bidding process told The Commercial Observer that it is "very competitive" and expensive.
"We spent a lot of money just on the due diligence," said the person, who asked not to be named for this story.
The city has told its applicants that it wants the winning application to prove that it can use these three buildings in a way that gives back to the community, that peson added.
"The city wants you to go out of your way to prove that you are the best operator and candidate," the person added. "They [the city] want economic studies, employment is a very important part of it; if you are going to do construction, you have to use union [companies]," the person said.
drosen@observer.com