1 Bite Mediterranean Signs At 875 Third Avenue, Eyes Eataly Style Food Hall
---
---
Turkish eatery 1 Bite Mediterranean will be opening its second location at 875 Third Avenue, but this time the business will forgo a restaurant concept for a catering service that hopes to patronize the slew of investment banks and law firms that line Midtown.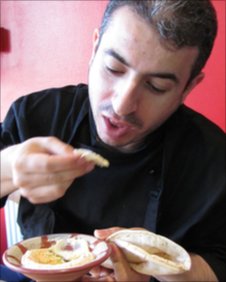 And NY F&B Services, LLC, the catering company that owns 1 Bite Mediterranean, is eying a new site for a possible Eataly-style food hall, The Commercial Observer has learned.
The restaurant-slash-caterer will be taking a 3,600-square-foot space that used to be the home of Fisher & Levy Office Catering. Asking rents were $65-a-square-foot in the 10-year lease, according to The New York Post, which broke the news of the deal.
A Prudential Douglas Elliman Retail Group team of Faith Hope Consolo, Joseph Aquino and Dawn Ferrer represented the tenant in the deal. Cushman & Wakefield represented the landlord of 875 Third Avenue. 
"Mediterranean cuisine for some reason is the cuisine," said Ms. Consolo. "The reason why we picked this building is that we have so many investment banks and law firms up and down Third Avenue."
NY F&B Services, LLC, also runs Dardanel Mediterranean & Seafood, Doner & Hummus Mediterranean Gourmet Cafe & Catering, 3 Sixty Stir and 7 Green & Grain. A spokesperson for 1 Bite Mediterranean did not immediately respond to an email requesting comment.
The company has enlisted Ms. Consolo and company to hunt down a 100,000 square foot space for its possible Eataly-style concept.
"I am looking at three different areas," Ms. Consolo told The Commercial Observer. "One at Hudson Yards, I am looking at Chelsea, not far from the [Chelsea] Market."
The third place is in the Upper East Side. Wherever the location, Ms. Consolo is confident it will attract the city's growing legion of "foodies."
"The whole world has become a foodie, they treat it like buying a new shirt," Ms. Consolo said with a laugh. "That $36 bottle of oil has now become a $100 bottle of truffle oil."
drosen@observer.com