Joe Fresh Signs at 1055 Madison Avenue
---
---
Retailer Joe Fresh has signed on for its fourth Manhattan store, taking roughly 10,000 square feet at 1055 Madison Avenue.
Joe Fresh had previously leased the space on a short term basis for a little over a year.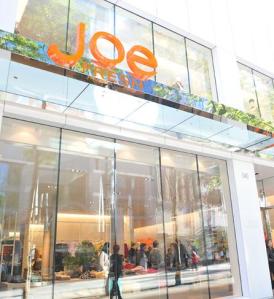 "For some tenants, the ability to see how sales will perform in a given location is an advantageous and cautious approach," Michael Glanzberg, a principal at Sinvin Real Estate who arranged he deal, said. "For Joe Fresh, the U.S. is a new market and upper Madison is a new market for them. They were trying to gauge how sales would perform."
The Canada based company, which is part of a growing pack of retailers selling fast fashion and basic wear in the city, entered the Manhattan market in recent years with a store at 510 Fifth Avenue and subsequent locations near Union Square and on 34th Street, each well traveled shopping areas in the city. Mr. Glanzberg said the store saw an opportunity on Madison Avenue, a street known more for its luxury retail.
"Madison is a very elegant shopping corridor and they realized they could provide shoppers there with a practical alternative," Mr. Glanzberg said. "They're bringing a diversity to the retail environment."
The store has a ground level that is about 4,460 square feet, a 4,390-square-foot lower level and a 1,310-square-foot mezzanine. Rent in the deal was about $1.75 million annually, or around $300 per square foot. Mr. Glanzberg, whose firm Sinvin was recently ranked the top retail brokerage in Soho where it is based, couldn't specify the deal's length though he said it was long term. He represented the landlord in the deal, a family that he said did not want to be identified.
Mr. Glanzberg represents tenants in addition to owners in his busy practice and recently brought Victorinox into a 5,000-square-foot store a 99 Wooster Street, part of an ambitious national rollout of retail locations for the brand. Most recently he said he just leased the company a 3,000-square-foot space at the Mall of America, the country's biggest shopping mall.
"We took the perfect location there, right next to the Apple store," Mr. Glanzberg said.
Victorinox is still interested in taking more space in the city.
"We're definitely still looking at the ultimate luxury flagship on Madison or Fifth," Mr. Glanzberg said.