Invesco Acquires 130 Prince Street Property
---
---
130 Prince Street, which Waterman Interests and JP Morgan Asset Management-advised investors bought in 2007 for $112 million, has sold to Invesco Real Estate five years later for $140.5 million.
The 88,000-square-foot building is fully-leased and home to tenants M.A.C. Cosmetics, Lacoste and True Religion Jeans, with M.A.C. as the office space tenant.
Tod Waterman, founder and managing member of Waterman Interests, referenced the return that its investors will receive on 130 Prince Street and the firm's desire to match the results as it continues "to grow the company in the Manhattan office market."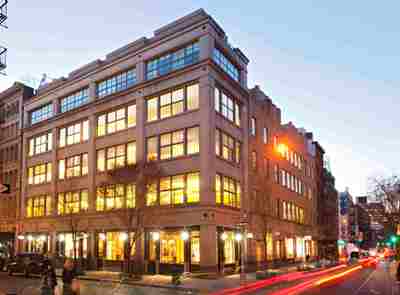 Currently Waterman also owns the leasehold at the building where it has its headquarters—400 Park Avenue—bought from RFR Realty in 2010, also in conjunction with JP Morgan Asset Management, for $35 million.
"When we purchased the asset in 2007 with the institutional investors that we had we really had a very defined business plan for the asset," Mr. Waterman said about the sale of 130 Prince. "We executed on that and we significantly moved the cash flow in the building to a level at which we thought we had created that significant value and it was time to realize that for ourselves and our investors."
Improvements undertaken there included "significant changes to all the infrastructure and the systems in the building," Mr. Waterman said. Among these were upgrades to electrical systems, the fire alarm system and elevators as well as a new roof.
Mr. Waterman said that the group has other New York City acquisitions in the works, with Midtown Manhattan as a focus. "We are a company that is five years old," he said.  "As you know we own the leasehold at 400 Park Avenue and are very fortunate to have significant institutional investors to partner with us in our efforts to grow our business, which we're very focused on doing."
The Waterman partnership was represented by Adam Spies, Doug Harmon and Kevin Donner of Eastdil Secured as well as a team from law firm Fried Frank.
CGaines@observer.com