Blackstone to Snap Up CalWest Industrial Portfolio
---
---
Blackstone Group, a private equity firm that has spent billions to ramp up its real estate activity as of late, is set to purchase CalWest, an industrial portfolio comprised of 95 properties and worth $2.1 billion, according to the Wall Street Journal.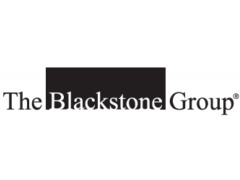 Upon buying the portfolio, sized at 23 million square feet of space, Blackstone aims to increase the occupancy rate of these industrial properties from 84 percent to 95 percent.  CalWest has a combination of warehouses, distribution centers and other industrial buildings in st California, Texas, and other parts of the country.
This comes nearly two months after Blackstone reportedly purchased the mezzanine debt on the CalWest portfolio: Blackstone went about buying the junior or mezzanine debts on the CalWest portfolio from institutions like Barclays PLC. The CalWest portfolio has a $1.1 billion first mortgage and roughly $1.4 billion of mezzanine debt in 8 places, The Wall Street Journal reports.
A Morgan Stanley MS +3.89% property fund held one of the mezzanine loans and was considering making a run at the portfolio, according to people familiar with the matter. But last month, Blackstone acquired that debt for less than 10 cents on the dollar. Blackstone, in turn, may sell some of the CalWest properties to Morgan Stanley, these people said.
The CalWest portfolio was previously owned  by Walton Street Capital, which paid $2.8 billion in 2007 and had borrowed $2.5 billion to complete the transaction, according to reports.
The move is seen as Blackstone's attempt to bolster its stake in warehouse and industrial properties while the industry remains affordable. The firm bought 40 million square feet of warehouse and industrial space from ProLogis and Eaton Vance Corp. in the past year.
"Blackstone has acquired a national industrial portfolio with a concentration in major hubs, and they've done it at prices that look appealing,"  Steven Frankel, an analyst covering industrial real estate investment trusts at Green Street Advisors in Newport Beach, CA, told Bloomberg in April. "The size is rivaling that of public REITs."
In 2010, Blackstone Real Estate Advisors established IndCor Properties to manage its industrial assets. By purchasing the CalWest Portfolio, Blackstone/IndCor will have over 80 million square feet of industrial space under its control.
Blackstone has made a variety of real estate purchases over the years, from buying mall Centro Properties Group to snapping up Equity Office for $39 billion in 2007.
Last month, Blackstone reached a deal to extend the maturity of the $2.65 billion of debt it had on the La Quinta hotel chain by two years to 2014.
Blackstone paid $180 million of senior debt to drop the remaining debt down to $2.16 billion, according to reports.
drosen@observer.com