845 Third Avenue Welcomes Kroll Bond Rating Agency and K2 Intelligence
---
---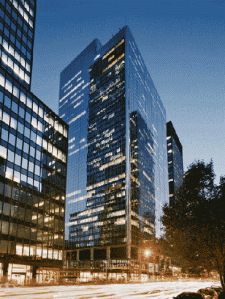 Kroll Bond Rating Agency and K2 Intelligence have signed a sublease at Rudin's 845 Third Avenue.
"[Kroll Bond Rating Agency and K2 Intelligence] are both doing extremely well. They have maxed out their space of 13,000 square at 599 Lexington and are practically sitting on each other's laps right now." said David Carlos, an associate director at Studley. "So they decided to double their space."
The new venture will take the entire 25,506 square feet on the fourth floor of the Conference Board Inc.'s lease. The Conference Board is restocking its company and is leasing out one of their three floors in the building, sources close to the deal told The Commercial Observer. 
"There are large windows, too." Mr. Carlos further noted about the space. "The way the building is situated; the long side of the floor is on Third Avenue so most of the floor is in pretty good light."
Mr. Carlos was the sole broker of Kroll and K2 Intelligence and his colleagues at Studley, Erik Schmall and Tatianna Tarassenko, represented The Conference Board in the transaction. The asking rent was in the high $40s per square foot.
The 21-story, 350,000 square foot Class-A building was designed by Emory, Roth & Sons and was constructed in 1963. The building is home to a notable tenants such as the British Consulate-General on the ninth and tenth floor and the real estate firm, the Regus group, on the sixth floor, and as noted above, the Conference Board Inc. leasing the second, third, and fourth floor.
845 Third Avenue currently remains 100% occupied.