SL Green to Buy 304 Park Avenue South
---
---
SL Green Realty Corp. said Thursday that it has entered into an agreement to acquire 304 Park Avenue South for $135 million. The 215,000-square-foot building is located on the southwest corner of Park Avenue South and 23rd Street—not far from Madison Square Park and across the street from the REIT's One Madison Avenue.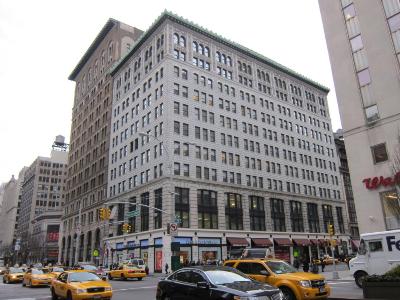 Current tenants in the mixed-use office and retail spot include Bio-Reference Laboratories and boutique law firm Madu, Edozie & Madu.
The announced price comes out to $628 per square foot; SL Green will buy the building from a partnership headed by David Berley, the chairman of Walter & Samuels, the privately-held real estate fund whose other holdings include 186 Fifth Avenue and 240 West End Avenue.
"We've been monitoring Midtown South carefully looking for acquisition opportunities, however the consistently tightening vacancy rates and substantial lease activity in the area have driven cap rates on marketed deals below our target investment thresholds," SL Green president Andrew Mathias said. "This unique opportunity came to us because of the attractiveness of our Operating Partnership Units and our relationship with the seller. It's a classic SL Green investment—off-market, potential repositioning and creating value upon acquisition for both the company and the seller."
The purchase will be funded with roughly 50 percent cash and 50 percent Operating Partnership units. Mr. Mathias went on to say that this deal marks the fifth time in the last year that the REIT has used OP units in an acquisition. Doug Harmon of Eastdil Secured was the sole advisor for the transaction.
SL Green said that it anticipates the deal to close June 1, 2012.