Kee's Chocolate Makes Move to Midtown
---
---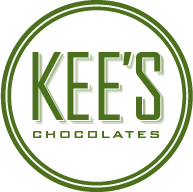 Kee's Chocolate will open a new retail location in Handler Real Estate Organization's 315 West 39th Street.
"This address is perfectly located as it is close to hotels and a new plush apartment complex across the street," commented Scott Galin, a principal at Handler Real Estate Organization, about the deal. "The building itself enjoys heavy foot traffic, a perfect draw for a boutique retailer such as Kee's Chocolate."
The New York-based chocolate shop will be taking a 500 square foot unit in the building. The new store will be their third location in the city. Its original location is in Soho at 80 Thompson Street and has spread to Midtown opening in HSBC at 452 Fifth Avenue.
Kee's was found by Kee Ling Tong in 2002 as a small chocolate and flower shop. The little chocolatier shop specializes in macaroons and small chocolates whose flavors are constantly changing. Kee's imports yuzu from Japan, sea salt from France, and saffron from Spain to deliver handmade and fine-quality chocolate.
Rosanne Lucarelli, a sales associate at Handler Real Estate Organization, represented the tenant and the landlord in the transaction.
Before becoming a broker, Roanne Lucarelli worked in the entertainment filed as an actress, producer, and writer. She become a a licensed real estate broker and joined a boutique Manhattan real estate firm, later coming to Handler Real Estate Services in January 2011. HRES is a full service real estate firm whose portfolio includes three buildings in New York.