Grubb & Ellis' Top Agent Goes to Avison
---
---
Michael Gottlieb, a top leasing executive formerly at Grubb & Ellis, is going to Avison Young, the Canadian real estate services firm making a push to bulk up substantially in Manhattan.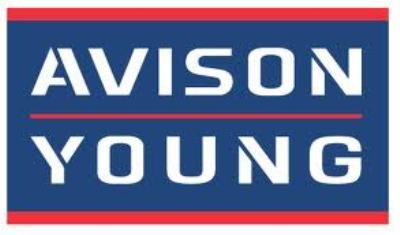 Mr. Gottlieb was one of most highly regarded dealmakers at Grubb & Ellis, which had lost brokerage talent as the firm faultered towards bankruptcy over the past year.
"I was attracted to Avison Young by the high-level caliber of people joining the firm around the country as well as the ability to be part of a culture that fosters top-quality work product through open collaboration," Mr. Gottlieb stated in a prepared release. "Avison Young's principal-led, client-service model is extremely appealing. I am confident it will enhance my ability to service clients and enable me to become involved in many significant projects with my new partners."
Mr. Gottlieb's hiring comes just days after Avison Young made its biggest personnel announcement to date in the city. On Wednesday last week, the company revealed it is bringing on Arthur Mirante, Cushman & Wakefield's former CEO and a top leasing dealmaker at the firm, to join as tri-state president.
Avison Young quietly established a New York presence last year, hiring Greg Kraut, a former CBRE leasing executive. Mr. Kraut continues to be the company's senior-most executive in the city. In a conversation with The Commercial Observer last week, Mr. Mirante said that Avison Young would seek to add new hires rapidly in the coming months.
"I would be disappointed if we didn't have 30-40 brokers in the next 24 months," Mr. Mirante said. "Provided we can find the right people and right fit, productive people who have the right concept of collaboration and teamwork."
Mr. Gottlieb is one among a number of New York brokers who have left Grubb & Ellis since it was bought by the Wall Street firm BGC Partners. BGC combined the company with the real estate services firm Newmark Knight Frank, which it bought last year, to form what it now calls Newmark Grubb Knight Frank.
According to several brokers at Grubb & Ellis and Newmark Knight Frank, BGC laid out what some felt were tough terms for the brokers it has acquired. Several sources said the company required brokers to pour portions of their commissions into stock in the company and, for former Grubb & Ellis executives, made payment of their commissions contingent on whether they remained with the company after the merger what many felt was a lengthy period of time.