The London-Based Designers Behind 1 World Trade Center's New Logo Speak
---
---
The new logo for One World Trade Center, which The Commercial Observer unveiled to the public last week, has made fans of some, detractors of others.
This writer liked the icon for its simplicity and it's timeless qualities. In some ways it's reminiscent of a 1970s building logo, which is a fitting touch, given the 1 World Trade Center's historical importance on a hallowed site that has seen the destruction of two 1970s skyscrapers.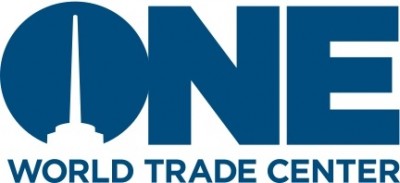 Others like, like reader "ML Donovan," thought the spire in the "One" looked like "a middle finger to the people." My colleague and master chief Jotham Sederstrom thought the logo lacked a modern touch.
Many at the The Commercial Observer's office wondered aloud as to why The Durst Organization and The Port Authority, the owners of One World Trade, eschewed their patriotic duty by hiring London-based branding company Wordsearch for the gig?
"We hired them because they are the best of the business," explained Jordan Barowitz, a spokesman for The Durst Organization.
Wordsearch, which does branding and communications for real estate and architectural firms, does have an impressive resume. The company has designed the branding for the International Commerce Centre in Hong Kong, The Broadgate Tower in London, and the Hudson Yards development in New York City.
After both Matt Flynn and William Murray, the co-directors of Wordsearch, pitched its design ideas to Cushman & Wakefield, The Durst Organization and The Port Authority in December 2009, the duo was hired to create the new logo.