Janney Montgomery Scott Moving to One Whitehall Street
---
---
Wealth management and financial services firm Janney Montgomery Scott LLC has notched a 17,882 square foot lease at One Whitehall Street, a 21-story Lower Manhattan office tower that is owned by The Rudin Family.
The firm will be taking a portion of the third floor in the 10-year lease, The Rudin Family announced in a press release.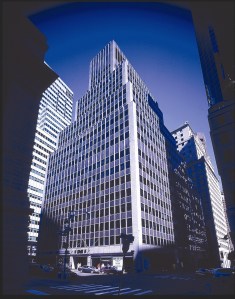 Kenneth Rapp, Mike Rizzo, and Mike Movshovich, all of CBRE, represented Janney Montgomery Scott in the deal. Tom Keating of Rudin Management represented the landlord in-house.
Calls to Mssrs. Rapp and Rizzo were not immediately returned. Mr. Keating turned down an interview request.
Asking rents were $35 a square foot.
"We're delighted to welcome one of the financial services community's longest standing and respected members to One Whitehall Street," said Bill Rudin, CEO of Rudin Management Company, in a statement.
Janney Montgomery Scott will be relocating from its current offices at 26 Broadway to One Whitehall Street.  The firm, which houses its corporate headquarters in Philadelphia, was initially founded in 1832 as Lawrence Turnure & Co. It has over $50 billion in assets under management and employs up to 2,000 employees.
Last September, Barron's ranked Janney Montgomery Scott as one of its "Top 40 Wealth Managers" in 2011.
The firm recently upgraded worldwide clothing retailer The Gap's stock from "neutral" to a "buy" rating in its research note to investors earlier this month.
Janney Montgomery Scott was also big on Urban Outfitter's stock, telling its investors that the chic clothing retailer had a "positive" stock rating.
drosen@observer.com