City Harvest Signs at 6 East 32nd Street
---
---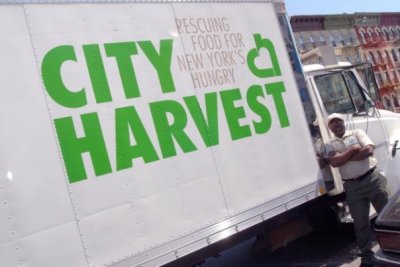 The 145,000 square foot office building at 6 East 32nd Street will be the home for City Harvest's new office.
City Harvest, the first food rescue organization that feeds the city's hungry people, will take a 30,720 square foot office space in the building. They have been located at 575 8th Avenue for the past fifteen years, but due to complications in renovating and limited space, the company sought a new headquarters with two contiguous floors.
"This space [will serve] as their headquarters where the operate their administrative, programming, event planning and fundraising aspects of the organization," said David  Lebenstein, senior managing director and principal at Cassidy Turley. "In recent years, their staff has grown, as the hunger problems in the city have worsened."
City Harvest also leases a 70,000-square-foot warehouse in Long Island City that works as their distribution center. The company recaptures upwards of 30 million tons of food every year.
In the transaction, Cassidy Turley represented City Harvest while Mark Stein of Meringoff Properties represented the landlord, Himmel + Meringoff.
Himmel + Meringoff owns and leases more than a dozen buildings throughout New York including 12 West 27th Street, 462 Broadway, 411 Lafayette Street, and 401 Park Avenue South. Their building at 6 East 32nd Street, the one that City Harvest will be moving into, was built in 1910 and spans 11 stories. The current occupancy rate is 95.6% with over 43,000 square feet available distributed over several spaces.