BIG NEWS: Arthur Mirante To Depart Cushman & Wakefield for Avison Young
---
---
Former Cushman & Wakefield CEO Arthur Mirante is departing his longtime home to lead upstart Canadian brokerage firm Avison Young's Manhattan office, it was announced today.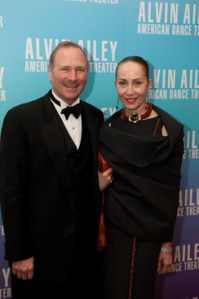 Mr. Mirante, who was working as the president of global development at Cushman & Wakefield, will be joining Avison Young Principal Greg Kraut to oversee business development, according to reports. His official title will be principal and tri-state president.
The Canada-based Avison Young has expanded to 30 offices in 27 markets in recent years.
In a statement to Globe Street, Avison Young CEO Mark Rose said that Mr. Mirante will "drive the growth of our Tri-State market presence."
Calls to Mr. Mirante were not immediately returned. A Cushman & Wakefield spokesman was not immediately available for comment.
Mr. Kraut deferred a request for comment to a publicist.
In a press release sent out today, Avison Young said Mr. Mirante will be tasked with increasing revenue, developing business and building strategic industry relationships to help bolster the firm's foothold in the Tri-State area.
The city office will be Avison Young's 13th location outside of Canada. The firm has grown from 300 to 900 employees in the past three years, and opened its San Francisco office earlier in April.
Avison Young noted Mr. Mirante's 20-year career at Cushman & Wakefield, where he was instrumental in increasing the firm's revenues from $100 million to $1 billion.
While entering arguably the toughest marketplace for commercial real estate brokers, Avison Young feels confident it can compete with the CBREs and Cushmans in the Tri-State area.
"[W]e anticipate strong demand in the highly competitive and dynamic New York marketplace for our brand of principal-led client service, which transforms the traditional model of service-line silos to a client-specific, holistic-based solutions approach to meet the needs and objectives of our clients," said Earl Webb, president of U.S. operations for Avison Young, in a statement.
Mr. Mirante's departure comes on the heels of inside chatter that Bruce Mosler, another former Cushman & Wakefield CEO and a top broker at the firm, will be decamping for a big gig at Newmark Knight Frank. Mr. Mosler has openly denied the rumors.
While Cushman & Wakefield deals with the change, the mood inside the firm remains upbeat, said one insider.
"It happens: people will leave but they will create opportunity for other people," said one Cushman & Wakefield broker, who declined to give their name.
The question remains: If Moesler joins Mirante out the door, who will replace them?
"Will they bring in a leader who people want to follow? They can't just bring in an accountant."
The Commercial Observer will have more on the story as the day progresses.
drosen@observer.com and dgeiger@observer.com