Trepp: CMBS Delinquency Rate Drops, Deceptively
---
---
The CMBS delinquency rate dropped precipitously in February to a low not seen in the past twelve months, according to a report from Trepp. The rate for U.S. commercial real estate loans dropped to 9.37 percent in February, down 15 basis points.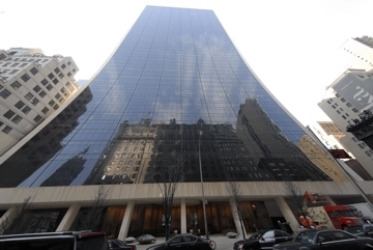 However Manus Clancy, a Trepp senior managing director, said the company stands by its prediction that the CMBS delinquency rate will trend upward, despite several factors currently keeping that number low.
"The prevailing wisdom was that with the 2007 maturities starting to come due at the beginning of January that we'd start to see an uptick in delinquencies," Clancy told <em>The Commercial Observer</em>. "That uptick hasn't really materialized for a couple of reasons."
One of those reasons, he said, was the fact that loan resolutions have continued at a fair clip. The chief factor, however, is plunging spreads. Clancy said that Trepp has "seen spreads really plunge over the last four or five months in the CMBS sector," which allows operators to "refinance or put enough money in the property to keep it going."
Trepp tracked a lower percentage of loans in February that were resolved with losses—under $1 billion, compared to roughly $1.6 billion for the month previous.
According to the report, about 47 percent of the 2007 loans that were due to pay off in February did so. But removing 9 West 57th Street from the equation—the office building was refinanced—causes that pay-off percentage to drop to 23 percent.
One sore spot continues to be loans collateralized by industrial properties. The percentage of these 30 plus days continued to rise, to 12.37 percent, up from 12.14 percent in January. Clancy pegged this on the nature of the spaces themselves.
"For a long time industrial was the best property type until about a year ago," he pointed out. "Since then it's been this upward drift, month after month, and a lot of that has to do with the fact retail properties can be retooled, multifamily can be reinvested in." These remedies are not often available to industrial spaces, which languish, empty, when a tenant leaves or decreases its space.
The big story, Clancy said, is plunging spreads in secondary markets. These are "making CMBS really competitive from a lending perspective again," he said. "That's great news for anybody who's looking to refinance right now. You have both the insurance companies and the conduit lenders competing for their business and the spreads and the rates are so low right now.
Cgaines@observer.com