Peter Hauspurg on Mastering the Middle
---
---
The investment sales market, most brokers agree, has been heating up over the past 12 months. Approximately $25.8 billion in commercial properties changed hands last year, a turnaround that represented an 88 percent increase over 2010. But while the positive uptick is easily verifiable, what happens next for Manhattan's investment sales market is still up in the air.
Accordingly, The Commercial Observer set out to speak with the real estate industry's most accomplished capital markets and sales practitioners to learn what's in store for 2012. Over the next several days, we'll post interviews with heavy hitters like Richard Baxter of Jones Lang LaSalle, J.D. Parker of Marcus & Millichap, Woody Heller of Studley and Darcy Stacom and William Shanahan of CBRE. But, first, after the jump, none other than Peter Hauspurg of Eastern Consolidated.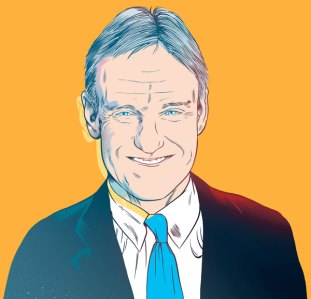 The Commercial Observer: What is the investment sales market like right now? It doesn't seem like there are too many transactions happening.
Mr. Hauspurg: There's been consistently increasing volume since the market bottomed in '09. My guess is we're getting up to the volume of 2001 or 2000, with still a ways to go to hit normal levels in recent years, let alone '06 or '07. A lot of the very large transactions—$150 million and up—are just not occurring, properties like 1211 Sixth Avenue and others. But down in the $10 million to $75 million range, there's been plenty of sales. We've sold 50 notes in the last 18 months. And a lot of it has been at par plus.
What would prompt a buyer to pay a premium for debt if he has to go through all the trouble to foreclose?
Investors are trying to get at real estate any way they can. Another thing is development sites. We've sold 12 of those in as many months from $200 a foot to $650 a foot, a value that was not even reached in '06 of '07. Those deals are limited to mostly the players that have track records. You can't come in with a dollar anymore and expect to get financing. You need a track record and 40 to 50 percent equity. It's the big names who are active. Durst and Witkoff and Albanese and Brodsky.
Haven't the bulk of the note sales passed? Isn't the distressed period of the recession over?
Look, some banks could not or would not take a loss and that proved to be the correct strategy, kicking the can from '09 to '11, and now, the values have skyrocketed. Zeil Feldman bought the note on 20 West 40th Street, a parking lot with 225,000 square feet of development rights, he bought the note from Petra and got the deed for $200 a foot. That was 20 months ago. We're selling it for him now and the bidding is over $400 a foot. It will be a hotel probably, maybe with condos at the top.
There's been talk there will be maturity defaults due to expiring loans and a lack of lending capital in the market. Do you see that and could it create buying opportunities?
Generally with maturity defaults, there's too much of a loan to replace it with financing today because of the leverage levels. The truth is, if an owner is willing to kick in more equity, a lender will usually extend. More often than not an owner will get an equity partner.
You operate in the middle market. Sounds like it's a good place to be  now.
We generally handle deals from $5 to $125 million with lots in the $30 to $60 million range. We don't seem to get bothered there by the other firms and the boutique guys are all focused on $30 million and below. It's a bit of a void in the market because there's a lot of trading going on in that range right now.
Dgeiger@observer.com