Peacock Home Signs Lease at Decoration & Design Annex Building
---
---
The 570,000-square-foot Decoration & Design Annex Building at 222 East 59th Street will be the new home of industry-leader Peacock Home's New York showroom.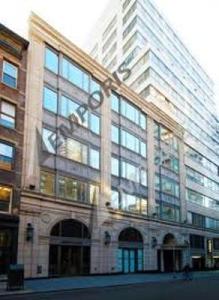 "[The] D&D Building is the top building in Manhattan for home-furnishings brands and designers," William McCollum, managing director of Prime Realty Office and the tenant's representative, commented about the deal. Mr. McCollum further noted that Peacock Homes will be expanding into its new 5,000-square-foot private floor with a terrace.
"[The] terrace is for aesthetics for customers," Mr. McCollum added. The private floor features tremendous lighting and 12-foot ceilings.
Headquartered in Connecticut, Peacock Homes specializes in kitchen and home-furnishing manufacturing, designing and international distributing.
Peacock Homes has showrooms in Greenwich, Connecticut, San Francisco, Chicago, Boston, Atlanta and Dallas. Its showroom in the D&D Annex Building will be its first New York showroom.
The asking rent was $60 per square foot and the term length was set for 10 years. In-house broker Stephen Fredericks represented the landlord, Cohen Brothers Realty.
Cohen Brothers Realty operates as a real estate development and management firm whose portfolio includes the D&D Annex Building as well as other notable buildings in New York: 623 Fifth Avenue, 135 East 57th Street, 750 Lexington Avenue and 805 Third Avenue.