Newmark's Neal Golden in Talks to Take A Top Position at Cushman & Wakefield
---
---
In what would be the next major defection since
BGC Partners
acquired
Newmark Knight Frank
 in October, vice chairman
Neal Golden
is in talks to become the new head of Northeast operations for
Cushman & Wakefield
, multiple sources told
The Commercial Observer.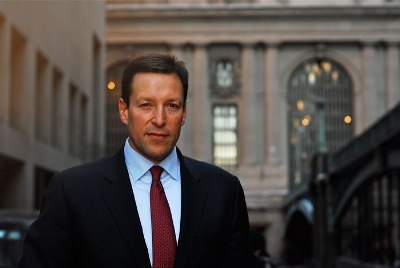 Mr. Golden, who according to his company profile has been with Newmark Knight Frank since 2002, has not officially signed a contract with Cushman & Wakefield, but a deal is "imminent," according to one source close to the matter.
Two other sources–one from NKF, another from Cushman–have confirmed with The Commercial Observer that Mr. Golden was in talks with Cushman & Wakefield but that no agreement had been finalized.
Mr. Golden did not immediately reply to phone calls requesting comment.
One reason rumored to be behind Mr. Golden's interest in leaving Newmark Knight Frank was because of the new policy concerning commissions between NKF brokers and owners BGC Partners.
That mandatory policy asked that all Newmark Knight Frank brokers dedicate as much as 10 percent of their commissions to buying stock in BGC Partners.
Cushman & Wakefield had a private offering of its company stock to employees in 2006. However, that policy was voluntary.
When The Commercial Observer first reported on the new commission in November, one rival broker predicted upcoming NKF defections, adding "I can tell you that for a fact."
Amira Yunis, formerly a top retail broker at NKF, left the firm for CBRE last November.
John Krush, a project manager at NKF, was rumored to have left the firm for CBRE in recent weeks. Insiders say the new commission policy played into his decision to leave NKF.
Know any more about this story? Email an anonymous tip to Drosen@observer.com.