MTA to Developers: Thou Shalt Build
---
---
The Metropolitan Transportation Authority has seven plots of land across 4 boroughs for developers to ply their wondrous trades on, and the agency is fielding RFPs from the biggest and the boldest in an attempt to bump up revenue while scaling back overhead, the city agency announced yesterday.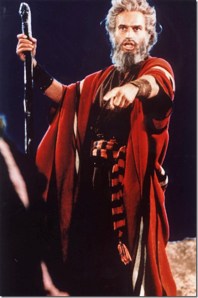 The seven properties, scattered throughout Manhattan, Brooklyn, Queens and the Bronx, will be reactivated and redeveloped under a master lease agreement. Once finished, the properties will be used by the MTA "as required for transportation options," Globe St. reports.
The properties are:
19 East Houston Street, Manhattan.
Gun Hill Road and I-95 (the property had been considered for an expansion to the Gun Hill Road Bus Depot), Bronx.
351 East 139th Street in Mott Haven (four story electrical substation), Bronx.
707 East 211th Street (zoned for either commercial or residential use), Bronx.
851 Avenue I in Midwood (zoned for residential), Brooklyn.
379 Van Sinderen Avenue (parking lot located in a Industrial Business Zone), East New York.
103-54 99th Street (5,000 square foot parking lot that is zoned for light industrial and different commercial uses).
Add this to the agency's announcement that it was putting its headquarters at 341, 345 and 347 Madison Avenue (and at 370 Jay Street in Brooklyn), and the MTA appears to be continuing its profitable practice of using land to generate revenue (it is earning $200 million  in annual revenues from leases, licenses and concessions, Globe St. reports).
This also comes on the heels of Governor Andrew Cuomo agreeing to a $13.1 billion five-year capital budget for the MTA. This budget, which was approved as part of the $132.6 billion budget approved between Gov. Cuomo and NY State lawmakers, also raises the MTA's debt cap to $7 billion. The MTA's capital program will receive a $770 million payment as part of the new budget.
So builders, heed the MTA's call and send out those RFPs.
drosen@observer.com 
103-54 99th Street
,
19 East Houston Street
,
341 Madison Avenue
,
345 Madison Avenue
,
347 Madison Avenue
,
351 East 139th Stree
,
379 Van Sinderen Avenue
,
707 East 211th Street
,
851 Avenue I in Midwood
,
Andrew Cuomo
,
MTA