First Quarter Leasing Looks to be Significantly Down From 2011
---
---
As the first quarter of 2012 ticks to a close, data from January and February is already reflecting what brokers have anecdotally been expressing for months: leasing is down from 2011. By a lot.
Joseph Harbert, Cushman & Wakefield's chief operating officer, estimated that leasing activity for the first three months of the year would be about 40 percent lower than the same period a year ago.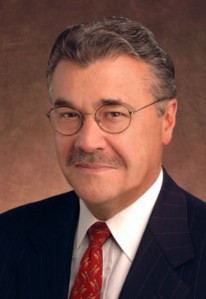 There are a few caveats. Mr. Harbert pointed out that leasing totals from the early months of 2011 were at or near record levels.
C&W data for the first quarter of 2011 put leasing activity during then at about 7.6 million square feet.
"We had a spectacular quarter last year, a number of big deals closed, including Bloomberg LP, Li & Fung and the city closed at the World Trade Center," Mr. Harbert said, referring to a 400,000 square foot, a 500,000 square foot and a 600,000 square foot deal respectively. "It shouldn't be a big headline that leasing is poor. If you look at areas of the market, like deals in the range of 10,000 square feet to 50,000 square feet, it's pretty vibrant."
Mr. Harbert conceded that February was a troubling month, when C&W calculates about a million square feet of deals was done, almost half the 1.8 to 1.9 million square feet that is has been leased that month on average in recent years.
"But one or two months doesn't make a trend," Mr. Harbert warned. "We're still waiting to see if things bounce back in March."
40 percent less activity would equate to about 4.6 million square feet leased during the first quarter of 2012, less than the opening three months of 2010 when the city's office market was still being impacted by the recession.
Peter Riguardi, president of Jones Lang LaSalle's New York office, pointed to sluggish leasing by the financial sector as an underlying reason for the current slowdown.
"I don't know that there's a lot of good news in the economy, we have not added jobs in New York City, it's a flat marketplace," Mr. Riguardi said. "The thing that we've been hearing from financial firms is that they're handcuffed by regulations or uncertainty right now and they're not going to expand. There's a lot of tech companies that are doing well and are active leasing, but they're not replacing what has been left behind by the financial services industry."
Peter Kozel, an economist with the real estate services firm Colliers International, said that his own preliminary statistics from the quarter showed that leasing was down substantially in the Plaza District, a high end submarket in Midtown. Kozel said that deals had fallen there by about 30 percent year over year and about 20 percent from last quarter. The drop indicates that demand for high priced space too, which had seen a resurgence in recent months, is flagging.
One factor involved in the apparent dip in activity is that big deals, which drive leasing totals in the city, slowed notably. Large tenants like the financial firm Jefferies and the law firm Chadbourne & Parke LLP, which both appeared close to doing deals in recent months, have gone quiet.
Mark Ravesloot, a top leasing executive at CBRE, attributed the slowdown to a hangover from last quarter when the economic outlook was more gloomy.
"To a certain extent, companies make their plans in the fourth quarter in terms of whether they were going to expand or spend on capital projects and if you look to the fourth quarter, it was a very uncertain time last year and I think we're feeling that now," Mr. Ravesloot said, noting that the economic outlook in recent weeks has improved. "Real estate is always a lagging indicator."
Bruce Mosler, Cushman & Wakefield's chairman of global brokerage, said that the current conditions actually were advantageous for new development projects. Though it would seem counterintuitive that tenants would want to sign on for newly constructed offices given the premium prices these types of facilities command at a time of uncertainty, Mr. Mosler said that new office towers allowed tenants to become more efficient, a key goal for those looking to shrink their footprint.
"A lot of the big deal activity has been driven by tenants looking for consolidations and efficiency," said Mr. Mosler, who is representing one such new development project; Brookfield Properties' planned Manhattan West office complex. "It's what's driving the market right now and a lot of new construction will be lifted because of it."