Dodging Traffic With Joel Herskowitz
---
---
"Look at this schmuck, he's holding up the whole line of cars," Joel Herskowitz said, standing on the corner of 56th Street, two blocks from his new office at 600 Madison Avenue.
The light had gone to green, but the driver at the front hadn't yet noticed. It wouldn't be long: horns started blaring immediately! But Mr. Herskowitz, barely breaking stride, hurried across the street.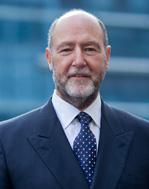 It was a move so aggressively New York, even The Commercial Observer (a master at dodging traffic against the light) could barely keep up.
Mr. Herskowitz has a way of seizing the moment.
Just minutes earlier we had been in the new offices of Lee & Associates, the Manhattan brokerage firm being launched by Jim Wacht and Peter Braus, executives at Sierra Real Estate. The pair have rolled Sierra's in house leasing staff into the new operation and will share offices with the firm at 600 Madison Avenue, where the companies together just subleased the entire 3rd floor, a 22,000-square-foot space.
In a conversation with The Commercial Observer, Mr. Wacht and Mr. Braus said they had long wanted to expand Sierra's third-party leasing business, but that the affiliation with Lee & Associates was pivotal, finally giving them the platform and brand to recruit talented brokers and woo tenants. In recent months, the new Manhattan office has announced the hiring of a number of senior level leasing brokers.
Deals have also begun to flow. As The Commercial Observer first reported yesterday morning, Mr. Braus just handled a 15,000-square-foot lease for Innovate Manhattan a charter middle school on the Lower East Side and plans to broker many leases for the school, which is planning to open more than 30 locations across the country.
Yet it was Mr. Herskowitz, a veteran of the city's brokerage industry, who was pivotal in arranging Lee's New York launch.
Mr. Herskowitz said he heard of Lee & Associates through a former colleague who had worked with him at the real estate services company Grubb & Ellis but eventually moved
"This person told me what an advantage it would be if they could have a New York office," Mr. Herskowitz said. "He asked me if I knew anyone who could help them establish a New York beachhead and recruit senior level brokerage talent."
At first, Mr. Herskowitz, who in addition to Grubb has also been an executive at the brokerage company Newmark Knight Frank, dismissed the idea. Several brokerage companies have tried to break into the lucrative New York market through the years, but few have been able to establish a foothold against the city's fierce competition.
Yet ripples in the industry were creating a unique opportunity. Grubb & Ellis declared bankruptcy two weeks ago. But for months before that, the company had been ailing, a situtation that had left many brokers at the firm ready to go elsewhere.
"My friend kept houding me and I began to realize the potential," Mr. Herskowitz said. "What can I say, I'm a slow learner, but it dawned on me and I opened my rolodex."
Mr. Herskowitz said he immediately thought of connecting Lee & Associates national executives with Mr. Wacht and Mr. Braus along with two other candidate firms that he declined to mention. He knew that the two men, who had for years been partners at Sierra, were interested in creating a boutique brokerage company that could carve its own niche in a city known for is colossal brokerage firms.
"To start a brokerage company impressed me not as much as a Herculean task as Sisyphean," Mr. Herskowitz said.
Mr. Herskowitz encouraged Mr. Wacht and Mr. Braus to have an initial meeting during last year's ICSC retail event in Las Vegas where Lee & Associates had a booth. He solidified a deal between the two parties last fall in a marathon lunch in Midtown that lasted he said over two and a half hours.
Mr. Wacht and Mr. Braus have named Mr. Herskowitz the chief operating officer of Lee's Manhattan office, placing him effectively in charge of the day to day operations of the burgeoning firm.
"I'm excited by the progress we've made so far," Mr. Herskowitz said, alluding to the hires the company has made and deals that are in its pipeline. "I think there's a lot of room in this market for a company like us."
Dgeiger@observer.com