Chadbourne Decision Surprises Few
---
---
Chadbourne & Parke's decision not to move to One World Trade Center surprised few in the real estate industry who for weeks had been telling The Commercial Observer that the firm's partners were divided about relocating to Lower Manhattan from Midtown where the firm has long been based.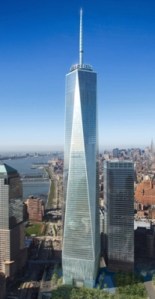 Another issue that people familiar with the law firm said likely dissuaded it from doing the deal at the iconic downtown tower is the large capital expenditure it would require the company to spend building its space there.
The owners of One World Trade, a partnership between the Port Authority and the Durst Organization, would likely have given Chadbourne & Park significant incentives to do the deal that would have covered part of this expense. Still, Chadbourne & Parke would have likely had to fork over millions of dollars more to pay for the space.
People familiar with law firms and their real estate decisions say that finding space for them for this very reason can be challenging.
"Law firms don't really have any assets except their people," said a real estate lawyer who spoke with The Commercial Observer. "As a result, to take a loan, a firm's partners sometimes have to pledge their own assets as collateral, which can make borrowing money tricky."
Chadbourne & Parke have about 300,000 square feet at the Midtown skyscraper 30 Rockefeller Center but was unable to renew that space last year when the accounting firm Deloitte reached a large deal to move into the building.