CBRE's Paul Allegretti and His Knights
---
---
In the past four years, CBRE senior managing director Paul Allegretti has distinguished himself as the tristate area's "sustainability guy," managing a host of city buildings in eco-friendly fashion. Working in tandem with David Pogue, CBRE's national director of sustainability, and an army of what he called green knights, each scattered across the country, Mr. Allegretti explained to The Commercial Observer how a brokerage firm can keep its clients environmentally and emotionally sound.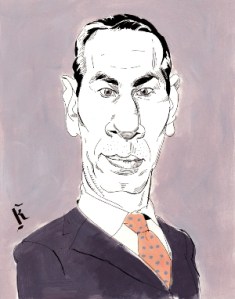 The Commercial Observer: How does one become the sustainability guy at a firm like CBRE, and what does that role entail?
Mr. Allegretti: We have a national sustainability group that's run by a gentleman called Dave Pogue, and Dave is educated as a sustainability expert in a number of ways. One way is he is accredited through the affiliations of the [U.S. Green Building Council]. He has been in that role for about three years now, and he spent the first year really going around the country, meeting with investors, owners, different types of solution providers, to understand every aspect of sustainability: [Environmental Protection Agency] as well as USGBC. And what he did was he basically built such an accelerated knowledge base, because of the amount of product that we oversee around the country, that he actually went back and was able to work with the USGBC to help them to write their book on how to certify buildings.
How did you get involved with Mr. Pogue?
I am the market leader for tristate, so what we do is we try to find those owners that are looking to be focused on sustainability or certification and what we do is we help guide them through the process through Dave's group.