Brokers Wait Nervously For Grubb & Ellis Sale
---
---
Grubb & Ellis brokers were still waiting on Monday for a decision in U.S. Bankruptcy Court whether they will be allowed to sue the company's senior creditor BGC Partners, which is trying acquire the firm, for commission payments they are owed.
Judge Melvin Glenn skipped approving Grubb & Ellis's sale in a hearing last Thursday after the company's brokers argued that allowing BGC to buy the firm free and clear of any obligations would deny them their earnings.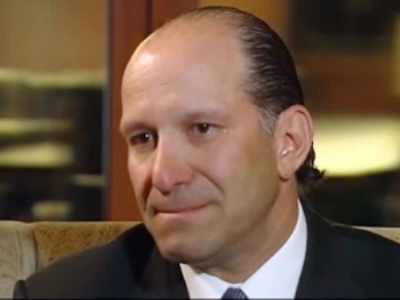 Judge Glenn is expected to approve the sale, perhaps as early as today, but it isn't yet clear whether he'll include stipulations in the acquisition that would allow brokers to sue BGC for their money.
BGC purchased about $30 million of senior loans on Grubb & Ellis earlier this year and has been trying to use the bankruptcy to wipe away the company's debts before it takes control. Buying Grubb & Ellis through this process would allow BGC to ostensibly inherit millions of dollars in commissions that are owed to Grubb & Ellis brokers around the country. The company has offered to pay brokers who remain with the firm after the sale in the form of a loan that would be forgiven after a certain period of time, about two years according to brokers at the firm.
But some brokers have balked at this offer, arguing that their commissions shouldn't be contingent on remaining with the firm.
If Judge Glenn doesn't leave room in his decision for brokers to litigate against BGC for their money, they would likely either have to accept the company's offer or line up alongside Grubb & Ellis's many other creditors to get paid.
Through the bankruptcy process that has been going on since Grubb & Ellis filed on February 20, BGC agreed to kick in an extra $15 million to offer some compensation to Grubb & Ellis creditors. When Grubb & Ellis went bankrupt it reported $150 million in assets against $167 million in liabilities and it is expected that the $15 million pool will allow creditors who try to claw payments from it only cents on the dollar.
Thursday's delay came after attorney Andrew Glenn, with the law firm Kasowitz, Benson, Torres & Friedman LLP argued persistently that brokers should be able to lay claim to their money. Attorneys for Grubb & Ellis and BGC countered that the commissions were just like any other receivable that is owed and that BGC's acquisition of Grubb & Ellis should give the firm to buy the right those payments.
Andrew Glenn is representing a high powered group of brokers from Grubb & Ellis's New York sales office, Vincent Carrega, Neil Helman, Jon Epstein, Charles Kingsley, Yoav Oelsner, Jason Meister, Michael Gottlieb and leasing brokers Howard Grufferman and Martin Cottingham. In court Thursday, he said the group is owed more than $3 million in commissions.
BGC hopes to gain control of the commissions so that it can use the payments as a tool to retain brokers. One of the main assets of a brokerage company like Grubb & Ellis after all is its personnel according to real estate executives familiar with the brokerage industry.
Judge Glenn's decision to end Thursday's session without approving the sale surprised many in the courtroom, including Jimmy Kuhn, a top executive at Newmark Knight Frank, the real estate services firm that BGC acquired last year and is planning to integrate with Grubb & Ellis.
"I don't have any comment," was all Mr. Kuhn would say after the proceeding while consulting with lawyers and advisors.
Michael Lehrman, a high level executive at BGC and Cantor Fitzgerald, which used to be the parent company of BGC and whose chief executive Howard Lutnick is also the head of BGC, was also in attendance and seemed taken aback by the ruling. Mr. Lehrman said he was also unable to comment.
On Friday, Mr. Lutnick, Mr. Lehrman and Barry Gosin, the chief executive of Newmark Knight Frank, had a conference call with brokers at Grubb & Ellis to try to persuade them to join the new company according to people at Grubb & Ellis.
One broker who spoke with The Commercial Observer who was among the group of executives that attorney Andrew Glenn is representing said that he saw the commissions as a payment he was owed and not an incentive to join BGC. The broker was bothered that BGC appeared to be trying to dangle the money in place of a bonus payment that is typically offered to coveted brokers in the industry when they are hired by a firm.