As Hopes for Economic Recovery Rise So Does CRE Loan Pricing
---
---
According to data from DebtX, commercial real estate loans priced by the firm have risen steadily over the past 12 months, as treasury yields and credit spreads move in the opposite direction, which experts tell The Commercial Observer could be a sign of an overall improving economy.
DebtX said Wednesday that it had priced 51,399 commercial real estate loans with an aggregate principal balance of $616.1 billion during the first month of 2012. They collateralize 651 US CMBS trusts.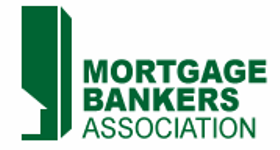 "CRE loan prices rose again in January and are now up eight percent from a year ago," DebtX Chief Executive Kingsley Greenland said in a prepared statement. "CRE loan prices trended upward in January as treasury yields and credit spreads declined."
Jamie Woodwell, vice president of Commercial Real Estate Research at the Mortgage Banker's Association, said that rising commercial real estate loan prices and the drop in treasury yields and credit spreads could mean several things, an improving economy being one of them. But he also pointed out that when pricing properties, "there's a lot to look at," with different indices covering different asset types and, subsequently, different levels of quality.
"There are a series of different pricing indices," Woodwell said. "There are also different measures of cap rates and what the cap rates are that investors are accepting on their investments into commercial real estate."
As examples, he pointed to the NCREIF Property Index and the Moody's/Real Commercial Property Price Index, both of which showed big declines during the recent recession. "NCREIF has bounced back," he said, adding that it tends to be focused more on stronger, larger assets in more stable primary markets.
As for the DebtX data, experts say the improvement in the overall economy is nonetheless related since lower treasury yields in particular are a reflection of this. DebtX couldn't be reached in time for publication.
Cgaines@observer.com