Americare Relocates From Coney Island
---
---
Americare Inc., currently headquartered at 3044 Coney Island Avenue in the Coney Island section of Brooklyn, will be moving to 2275 Coleman Street several neighborhoods away in Marine Park, it was announced last week.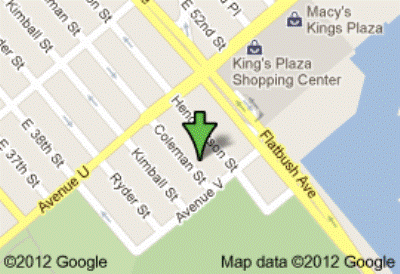 Americare Inc., a licensed home-care services agency, has been working in the New York area for over 30 years and will take 27,100 square feet in its new office space. Its home services cater to the behaviorally and developmentally disabled and those in need of physical and occupational therapists. The company further works as a staffing agency for health-care professionals.
The asking rent was $30 per square foot and the lease was set for five years. Nick Zweig from Locations Inc. represented the tenant and Harris Litwak and William O'Brien from M.C. O'Brien Inc. represented the landlord.
Neither Mr. Zweig nor Messrs. Litwak and O'Brien returned several calls and emails requesting comment.
The two-story low-rise building at 2275 Coleman Street was constructed in 1984 next to the Marine Park Golf Course and two blocks from the Kings Plaza Mall and Flatbush Avenue. The building was previously occupied by Allstate Insurance and currently has a 11,200-square-foot space on the market.
M.C. O'Brien Inc. is the oldest commercial real estate firm in Brooklyn. Founded in 1909, the family business has been passed down from generation to generation, focusing on a relationship-based business model.