In Law Firm Switch, Ropes & Gray Sublease to Grais & Ellsworth
---
---
The law firm Ropes & Gray has completed a deal to sublease one of its floors at 1211 Avenue of the Americas, the large midtown office tower where it has its New York headquarters.
Ropes & Gray is subleasing the building's 41,500-square-foot 32nd floor to the law firm Grais & Ellsworth for seven years. Asking rent for the space was in the $50s per square foot.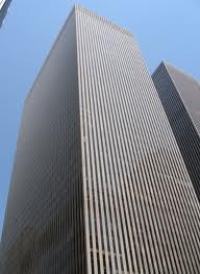 Newmark (NMRK) Knight Frank executives Mark Weiss and Robert Eisenberg and Erica Rubinstein represented Ropes & Gray in the deal. Gregg Espach of UGL Equis repped Grais in the deal.
The firm initially signed a 20-year lease at 1211 Avenue of the Americas in the mid 2000s for floors 35-40 in the 44-story, 1.8 million-square-foot building, a roughly 250,000-square-foot space.
Ropes & Gray took the 32nd floor in subsequent years as part of an expansion option it had arranged in its lease but found it didn't yet need the floor, tapping Mr. Weiss and Mr. Eisenberg, who also arranged its 250,000-square-foot deal in the building, to dispose of the space temporarily in a sublease so that it can have time to grow into the floor.
The transaction isn't the only sublease arranged in recent weeks by Mr. Eisenberg, a 17-year veteran at NKF.
Mr. Eisenberg just represented Update Legal, a legal outsourcing firm, in its sublease of 11,325 square feet at 25 West 45th Street from Merrill Corporation, a legal and financial services firm.
Update Legal will take the building's entire eighth floor in the deal for five years for rents in the $20s per square foot, a notably low rate for midtown, which is the city's most expensive office district and typically charges a premium, even for less glamorous space.
In 2010, Mr. Eisenberg represented Update Legal in a deal to relocate the company's headquarters from 1140 Avenue of the Americas to 1040 Avenue of the Americas, a 25,000-square-foot lease of that building's entire second and third floors. Mr. Eisenberg told The Commercial Observer that the space at 25 West 45th Street will serve as additional space located close to its Avenue of the Americas headquarters in which it can grow.
Though it is shedding space in the deal, Merrill Corporation, a Massachusetts based company that is often confused for but has no relation to Merrill Lynch, will continue to occupy 25 West 45th Street's ninth and tenth floors.
Brokers Justin Halpern, Jane Roundell and Robert Stella of CresaPartners, represented Merrill Corp. in the sublease.
1040 Avenue of the Americas
,
1211 Avenue of the Americas
,
25 West 45th Street
,
Erica Rubinstein
,
Grais & Ellsworth
,
Gregg Espach
,
Mark Weiss
,
Merrill Corporation
,
Robert Eisenberg
,
Ropes & Gray
,
UGL Equis
,
Update Legal
,
Newmark