Darcy Stacom & William Shanahan on 10 East 53rd Street Chinese Investors
---
---
The investment sales market, most brokers agree, has been heating up over the past 12 months. Approximately $25.8 billion in commercial properties changed hands last year, a turnaround that represented an 88 percent increase over 2010. But while the positive uptick is easily verifiable, what happens next for Manhattan's investment sales market is still up in the air.
Accordingly, The Commercial Observer set out to speak with the real estate industry's most accomplished capital markets and sales practitioners to learn what's in store for 2012. Over the next several days, we'll post interviews with heavy hitters like Richard Baxter of Jones Lang LaSalle, J.D. Parker of Marcus & Millichap, Woody Heller of Studley and Peter Hausperg of Eastern Consolidated. But, first, after the jump, none other than Darcy Stacom and William Shanahan of CBRE.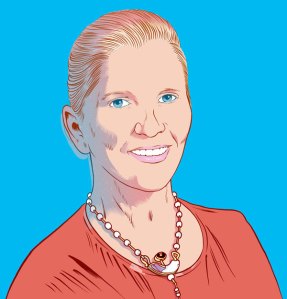 The Commercial Observer: Looking back at 2011, what was investment sales activity like, and was there any neighborhood in particular where things started to heat up?
Mr. Shanahan: The market was pretty active last year and I would say that was pretty much true through August. We felt some of the breeze from Europe on the sovereign debt woes, and a lot of activity slowed down dramatically from September through the balance of the year. So our firm, like a lot of other firms, saw very heavy activity for the first two-thirds of the year, and then, during the latter part of the year, people were very cautious. It was almost as if everybody woke up to a story about Greece and held their breath.
Ms. Stacom: We did have two very active auctions, on 33 Maiden Lane and 10 East 53rd Street, at the end of the year. I think 53rd Street closed this week, and I think 33 [Maiden Lane] closes at the end of the month.
With 10 East 53rd Street in particular, there were rumblings about two different contracts being drafted. How often does that happen, and in what circumstances?
Ms. Stacom: There were. That was just to our client's advantage. They wanted time to be able to choose whether or not they sold the asset fee simple or sold the stock in the company, so SL Green was willing to sign a contract, you know two contracts and get our client optionality and a three-week period in which to choose which one they wanted to do, and they opted to do the sale of the stock in the company.
In this kind of climate do you see that kind of thing more often or, rather, do you give your clients those kinds of options more often?
Ms. Stacom: I'd say that was a pretty rare case. We had a very heated auction and we were able to, you know, obtain terms that we might not otherwise have been able to.
What's the status of New York Plaza, which you're marketing on behalf of the Harbor Group? Are you close to finalizing a deal?
Ms. Stacom: For New York Plaza we're taking an offer shortly. We're in appeal in the midst of the market process. When they bought it there were seven floors vacant. All but one of those floors leased out. So what they needed to do to add value has been done. And, on a mathematical basis, there are terms that will be better the sooner they sell it.
Is it being repositioned dramatically?
Mr. Shanahan: No, it's not a dramatic repositioning. Chase sold it to the Harbor Group. Chase remained in the building for about 75 percent of the building. The new tenants in the building are media companies, but they're in there because they can't afford to go down. The Daily News has to get the paper out every day. So the tenants who have gone there have gone there because it's great space at a reasonable rate and huge infrastructure.