Construction Financing is Back But, As Developers Are Learning, Equity is Key
---
---
Plenty of statistics point to the need for new office construction in Manhattan, and the city's aging building stock isn't least among them.
Indeed, no meaningful addition to the city's roughly 400 million square feet of commercial space has been added to the skyline in two decades, raising questions as to whether it could face a shortage in the coming years, a situation that has pressured rental spikes in the past. For now, however, amid what appears to be at least a hiccup in leasing during the last quarter of 2011 and the opening quarter of this year—not to mention lingering concerns about the health of the economy—only the most intrepid developers have gone into the ground with projects.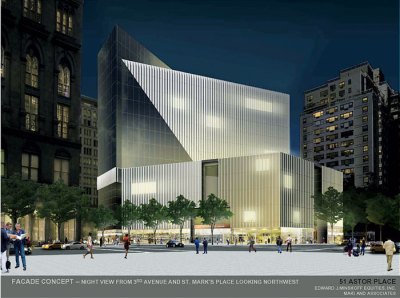 Uncertain demand and other hurdles that developers must negotiate to build, including securing a site in a city where prime development parcels are both difficult and expensive to acquire, only partly explain the dearth of construction.
In the wake of tightened lending standards, construction financing remains hard to secure, and for developers who are able to source loans, the terms have shifted in a way that places far more of a project's risk on their shoulders.
"We're finding that for the right projects and sponsorship, there are lenders in the market who are willing to provide financing," said Charles Bendit, a principal at Taconic Investment Partners LLC, a real estate investment and development firm that has built a number of buildings despite the challenging lending conditions in recent years, including the boutique office building at 15 Little West 12th Street. Mr. Bendit and Paul Pariser, another principal at Taconic, are in the process of starting 837 Washington Street, a roughly 55,000-square-foot office and retail property that, like 15 Little West 12th, is located in the trendy meatpacking district and will be built on speculation.
But Mr. Bendit pointed out that even developers like himself and Mr. Pariser, who have an impressive track record, have to front as much as 45 percent of the cost of a new building to secure financing, a far higher equity requirement than in the years before the recession hit.
"It used to be that you could get construction financing for 75 percent of a project's cost," Mr. Bendit said.
11 Times Square
,
15 Little West 12th Street
,
1812 North Moore Street
,
51 Astor Place
,
510 Madison Avenue
,
837 Washington Street
,
Anthony Westreich
,
Charles Bendit
,
Edward Minskoff
,
John Lam
,
Monday Properties
,
Paul Pariser
,
Taconic Investment Partners