Eastern Consolidated Promotes, Massey Knakal Hires, Cassidy Turley Poaches
---
---
Eastern Consolidated has promoted Lipa Lieberman and Aliza Avital, both former directors turned senior directors whom the firm's president, Daun Paris, described in a press release last week as talented dealmakers and rising stars at the company.
Mr. Lieberman, who joined Eastern Consolidated in 2009, was bestowed the firm's "Rising Star" merit last year, in part for his representation of the U.S. Bankruptcy Court in its $20.1 million sale, at auction, of 114 West 86th Street, the sought-after prewar apartment asset featuring a stalking horse bid from Bernstein Real Estate.
Originally hailing from Israel, Ms. Avital, meanwhile, served in the Israeli army and speaks fluent Hebrew. A member of the Real Estate Board of New York, the 34-year-old broker has arranged more than 25 deals valued in excess of $650 million since she joined Eastern Consolidated in 2003. As a senior director, she will continue to focus on investor clients that include institutional and private buyers and sellers.
"Aliza and Lipa have distinguished themselves respectively during the past few years by having successfully closed several complex transactions in a recessionary real estate marketplace," said Ms. Paris. "Both possess the drive, dedication and work ethic necessary to rapidly advance their careers, and we are pleased to recognize their achievements with these promotions."
­­­­­­**
Cassidy Turley, the commercial real estate services provider with more than 60 offices nationwide, has hired Bruce Weinberg as an executive managing director.
Mr. Weinberg, a 25-year brokerage veteran who served as first vice president at CBRE and in a similar leadership position at the Ginsberg Organization, will be based out of Cassidy Turley's New York office, where he will act as a tenant and agency rep. In his career, Mr. Weinberg has represented Mitsui & Company, Brooks Brothers and Bergdorf Goodman, as well as the owners of 380 Madison Avenue, 335 Madison Avenue and 192 Lexington Avenue, among other agency assignments.
"Bruce Weinberg is an exceptional addition to our New York brokerage services team," said Peter Hennessy, the New York tristate regional president for Cassidy Turley. "As part of our strategic growth plan, Cassidy Turley continues to expand its talent-recruitment efforts of notable leadership, and Mr. Weinberg brings impressive New York market knowledge and strong business acumen to our firm."
­­­­­­**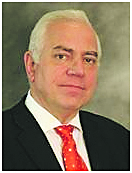 Brown Rudnick, an AMLaw 200 law firm with offices in the United State and Europe, has tapped attorney Mark Fawer to expand its real estate practice in New York City.
Mr. Fawer, the former deputy practice leader in Dickstein Shapiro's corporate and finance group, will employ his wide range of legal experiences to better compete in the city's real estate distressed market.
Previously, he has represented real estate developers, funds, real estate investment trusts and investors. He is also versed in financing, recapitalization, single-asset and portfolio sales and originations.
"Mark brings a marquee stable of funds clients to our real estate practice, which will integrate well with our firm's focus," said chief executive Joseph Ryan.
"A large and growing portion of Mark's practice is working with nonbank lenders and others to both resolve their distressed legacy real estate and CMBS assets as well as to take advantage of distressed real estate investment opportunities, all of which will help us better position the firm to successfully compete in the real estate distressed market," added Mr. Ryan. "We welcome Mark to the firm."
­­­­­­**
Massey Knakal Realty Services has hired Justin Boruchov as a director of the firm's capital services division, it was announced last week.
Mr. Boruchov, who comes to Massey Knakal with a financial industry background, most recently worked at Guardhill Financial Corp., where he began as a mortgage banking analyst and assistant to the firm's chief executive before being promoted to vice president and loan originator at the company. During his six years at the firm, he managed more than $90 million annually in commercial and residential. In his new role, Mr. Boruchov will tap Massey Knakal's connections with lenders to procure financing in the commercial real estate debt markets for assets throughout the New York metropolitan area. He will focus on the Upper West Side.
­­­­­­**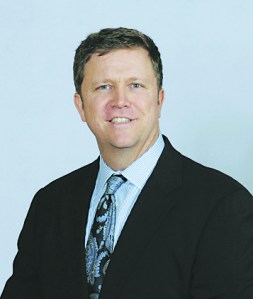 Holliday Fenoglio Fowler, a commercial real estate and capital markets services provider that operates 20 offices across the country and that is more commonly known as HFF, has hired Robert Rizzi as a managing director at its New York office, it was announced last week.
Mr. Rizzi, who most recently served as a managing partner at Broad Street Advisors, will now focus on equity and joint venture capital as well as investment sales transactions throughout the New York metropolitan area. At Broad Street, which he cofounded in 2000, Mr. Rizzi closed more than $4 billion in sales transactions.
"Rob has a diverse background executing a wide range of investment sales, debt and equity transactions, not only in the New York metropolitan area but on a nationwide basis, and we are looking forward to having him as a member of the team," said Michael Tepedino, a senior managing director at HFF.
­­­­­­**
Cassidy Turley has hired Jones Lang LaSalle's Theodora Livadiotis as an associate vice president in the real estate services firm's New York office.
Ms. Livadiotis, who had also worked as a client relationship manager and valuer at Foxtons in the United Kingdom, will work in Cassidy Turley's Brokerage Division. There, she will be focused in tenant representation and new business development, especially in cultivating new opportunities in the midtown south submarket, the firm said.
"Theodora Livadiotis is an impressive addition to our New York brokerage services team," said Peter Hennessy, New York Tri-State region president of Cassidy & Turley. "Given her international experience with Foxtons, Inc., and her expertise in tenant representation and negotiation, we're thrilled to add this young talent to our growing team of New York market experts," he added.
Ms. Livadiotis had most recently served as an associate in Jones Lang LaSalle's New York Brokerage group.
During her time at Foxtons, Ms. Livadiotis managed and trained a team of fifteen negotiations servicing more than 70 clients. She also ranked first in the company on a 12-month average out of 118 negotiators in 2007, according to a release.

jsederstrom@observer.com
Aliza Avital
,
bergdorf goodman
,
Broad Street Advisors
,
Brooks Brothers
,
Brown Rudnick
,
Bruce Weinberg
,
Cassidy Turley
,
Daun Paris
,
Dickstein Shapiro
,
Foxtons
,
Ginsberg Organization
,
Guardhill Financial Corp.
,
HFF
,
Holliday Fenoglio Fowler
,
Joseph Ryan
,
Justin Boruchov
,
Lipa Lieberman
,
Mark Fawer
,
Mitsui & Company
,
Peter Hennessy
,
Robert Rizzi
,
Theodora Livadiotis
,
Eastern Consolidated
,
JLL
,
Massey Knakal Realty Services